Ducati 748R SBK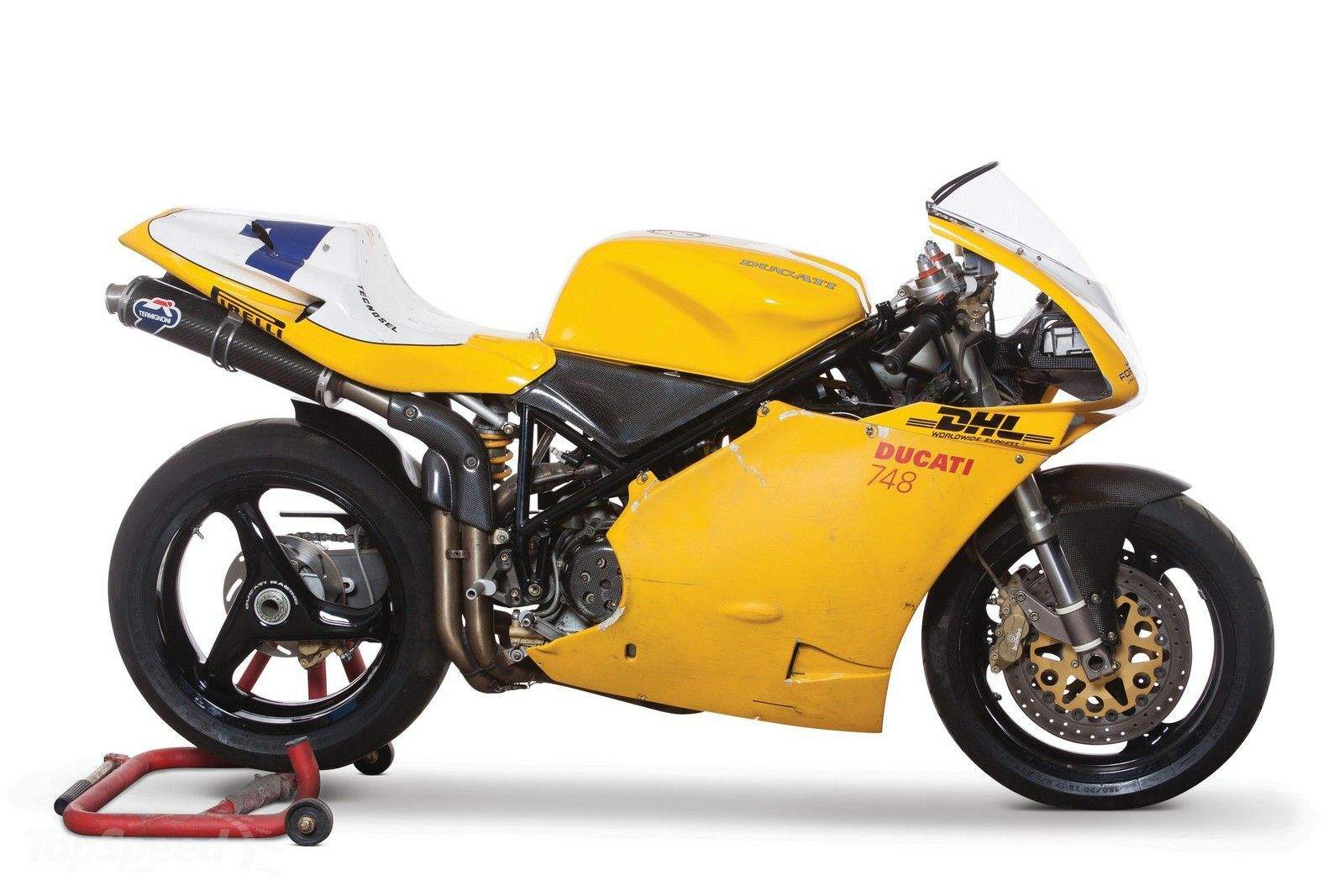 The Ducati 748R palys play a pretty important role in Ducati's history. This model bowed in 1995. The company built the 748SP with which they intended to win the 600 Supersport title, since twins were allowed a 750-cc displacement to compete with the 600-cc four-cylinder machines.
The liquid-cooled Desmo Quattro was similar to the 916 and, in SP form, produced 108 horsepower at 11,500 rpm. Cylinder heads were similar to the 888 SP2, and the 748 used the close-ratio six-speed gearbox of the 888SP. Only available in yellow, it was a brisk performer, and Motorrad magazine managed a top speed of 154 mph in April 1995. Ridden by Michael Paquay, the 748SP won the 600 Supersport class, as was intended, Fabrizio Pirovano winning in 1996. In 1997 the Supersport World Cup was established, and the Gio.Ca.Moto team were victorious, with the win scored by Paolo Casoli on this machine.
In 1999, Ducati updated the 748 line, introducing the 748 Racing and the even higher specification 748RS in 2000. The fuel injection system was revised and combined with a larger airbox, bigger valves, new cams and pistons, CNC-machined cylinder heads and titanium conrods to give 124 bhp with a 54-mm race exhaust. The frame was revised and the bike gained new Showa forks, but though it worked well, it failed to win back the World Supersport Championship.