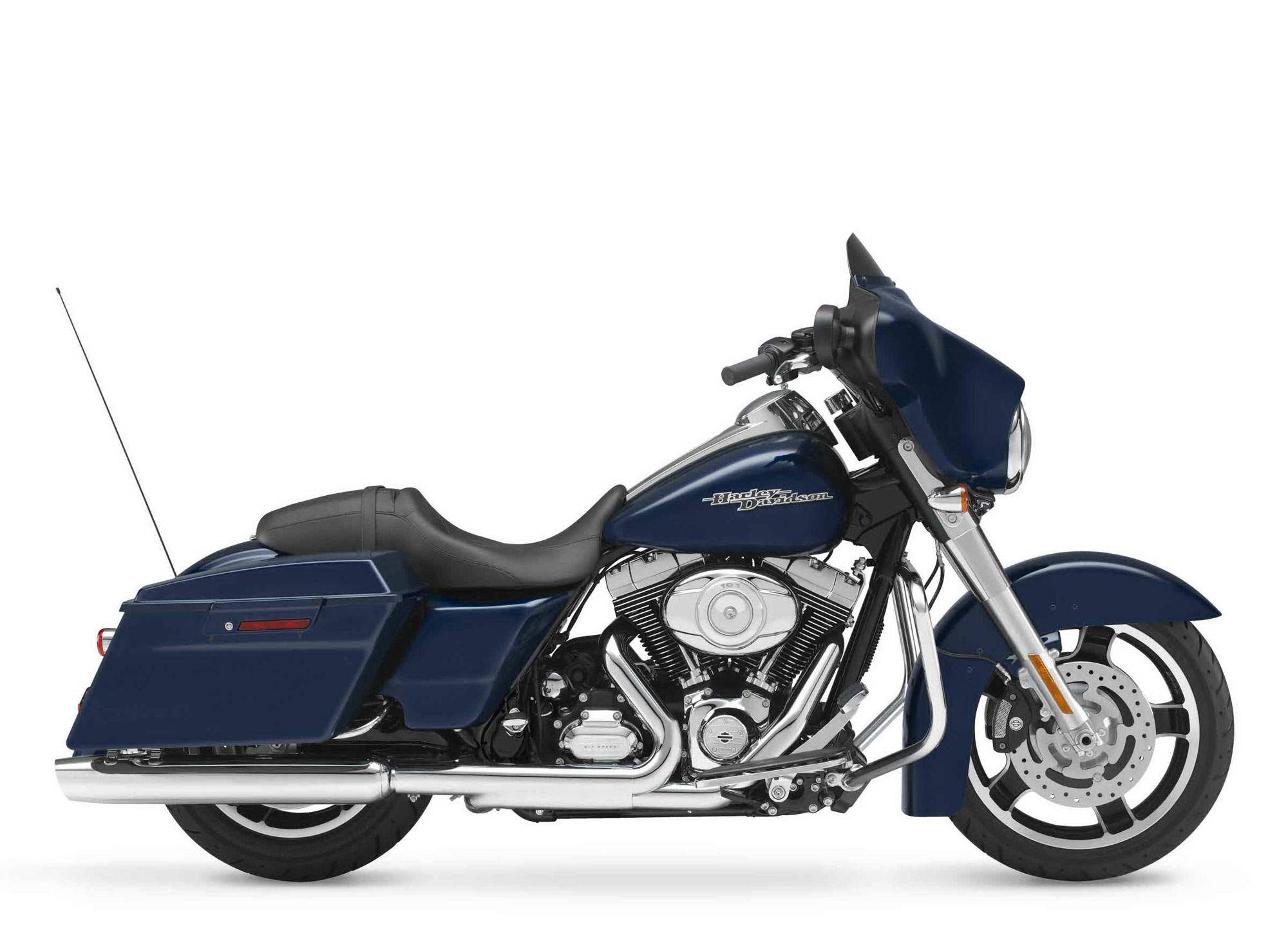 CRUISE CONTROL (OPTIONAL)
If you're ready to take touring to the next level, the optional cruise feature will help you settle in for the long haul. Get the comfort of the cruise without the cables cluttering up your handlebar. Our electronic throttle control technology makes it possible to have the best of both worlds.
ARTFULLY HIDDEN TECHNOLOGY
Harley-Davidson leverages the latest in technology without compromising style and function. That means we hide electronics. The whole wiring harness is skillfully routed behind the jewels of the bike—the tank, engine and all the other eye-popping features you want to see. It's just another way The Motor Company goes the extra mile to give its bikes that premium, top-of-the-line fit and finish.
INTUITIVE CONTROLS
Hand controls on a Harley-Davidson® motorcycle are incredibly intuitive. The turn signals are self-canceling and, based on the speed and angle of the motorcycle, they know how long to stay on. Engaging the controls quickly becomes second nature so you can focus less on turning off your signal and more on basking in the freedom of the ride.
HARMAN/KARDON® ADVANCED AUDIO SYSTEM
Naturally, the king of the road gets some royal extras. The premium two-speaker, 20-watt per channel Harman/Kardon®audio system boasts great sound for booming down the boulevard and highway, and, yeah, it might as well go to 11. It's loud, proud and comes with AM/FM receiver and accommodates a CD or MP3 player. Riding free just wouldn't be the same without the right soundtrack.
ANTI-LOCK BRAKES (OPTIONAL)
When it comes to the Street Glide® model with optional ABS, 'stopping power' has a double meaning. The components of our ABS are tastefully hidden within the wheel hub, so you'll still turn heads with a clean, streamlined design. More importantly, though, you get certainty in the saddle knowing your bike's going to behave when you need it. Offered as a part of the 'Security Package' (which includes the H-D® Smart Security System).
H-D® SMART SECURITY SYSTEM (OPTIONAL)
The factory installed next-generation security system features a hands-free fob that automatically arms and disarms the vehicle electronic security functions as you approach and walk away from the bike. Stick the fob on your ignition key ring and let it do all the work. It's this attention to details and security that make Harley-Davidson® motorcycles unique. Offered as a part of the 'Security Package' (which includes Anti-Lock Brakes).
FRAME AND SWINGARM
Change everything. Lose nothing. Our complete redesign of the frame and swingarm has only been around since 2009, and it's already changing the game entirely. Stamped and welded parts and bent tubing were ditched for strong castings and forgings—just like the legendary Harley-Davidson frames of years past. The result is a frame that rides rigid and owns the corners. The acceleration is strong. The ride is tight and responsive. And the feel on the road is confidence inspiring.
LEGENDARY LOW SPEED MANEUVERABILITY
At The Motor Company, we believe you don't make innovative, next-generation Touring motorcycles without shedding a little blood, sweat and tears. And when you get it right—like with the low speed maneuverability on our Touring models —all the other upgrades in the ride just combine to create a big-boned bike that is light and nimble while carving up tight turns or if you find yourself riding in a parade or group ride.
BREMBO® BRAKES
Confidence. Control. High-performance dual disc Brembo® brakes offer consistent stopping power at all speeds. The 4-piston front and rear caliper with dual front rotor brake system is state of the art and top of the line. It's just another way The Motor Company puts a high level of detail into their bikes to give you peace of mind throughout your journey.
AIR-ADJUSTABLE SUSPENSION
With air-adjustable suspension that comes standard, you can dial in your ride to accommodate heavier or lighter payloads, battle unexpected road conditions or simply set it to how you like to roll. The lighter the load, the softer you can go by decreasing the air pressure a bit, or increase the air pressure for a more firm ride. A convenient air valve is located between the saddlebag and rear fender for quick adjusting. It's all about rider and passenger comfort and setting your bike to fit your taste—the easy way.
TUNED TO BE RIDDEN
Harley-Davidson® motorcycles are different than any other bike out on the road. There's a balance to them. The steering, the maneuverability—it's all in concert. And each Harley-Davidson® model is tuned differently to create a unique riding experience for each individual no matter which bike they swing their leg over. Let's face it, we didn't get to where we are by being like everyone else.
FINE-TUNED FRONT END GEOMETRY
H-D® might as well stand for 'handling details.' Here's another key engineering innovation we added because we refuse to settle. We took an already royal ride and fine-tuned the front end, adding just enough trail to make it even more responsive. You might not fully appreciate the difference until you're tucked into a long twisty, sewn to the saddle and fully in tune with every curve of the road.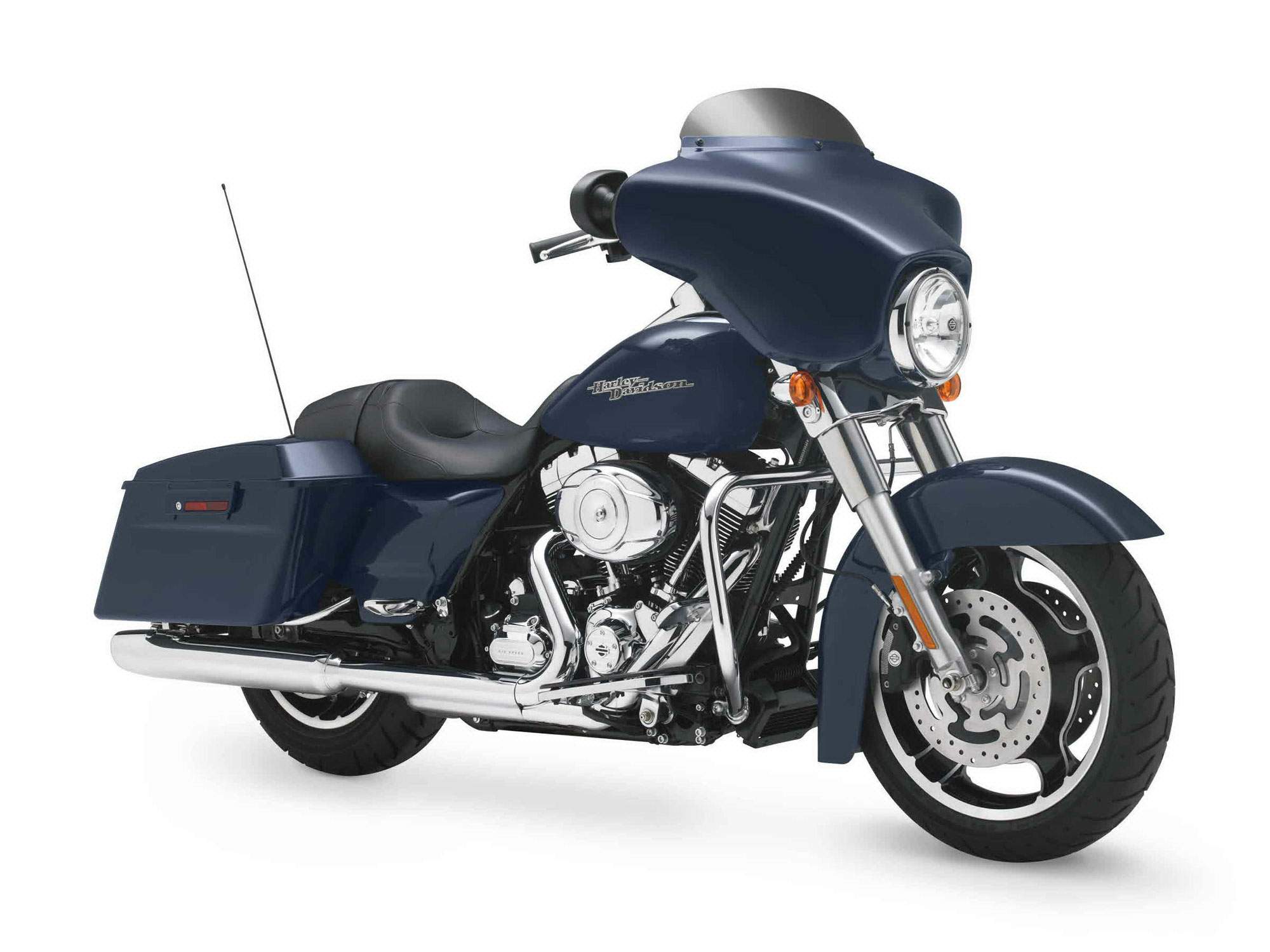 DUNLOP® MULTI-TREAD™ TIRES
The 180mm back tire is engineered to do more than fill out the rear fender and put a bigger patch of rubber on the road. Dunlop® Multi-Tread™ technology uses harder compounds at the center and softer on the sides for a tire that still knows how to knuckle-down on corners. Perfect for making this bike agile on every curvy stretch of road. And the way it feels going through an abrupt off-camber turn will put a grin on your face that'll last to the next state line.
FULL-LENGTH FOOTBOARDS
Your boots were made for riding, in any way you see fit. Our full-length rider footboards boast a tried and true design that's stood the test of time. With a slightly larger board than in years past, you can rock plenty of foot positions for your taste and comfort. Rubber vibration isolation for a comfortable ride. Traditional toe shifting is familiar to seasoned riders and intuitive for those just starting out. Heel shifting makes getting through the gears even easier and more convenient. It takes a few rides, but once you've gotten used to the smooth shifting rhythm, you'll never give it up. Plus, the passenger footpegs add another level of comfort for your riding partner.
WIDE SET HANDLEBAR
Classic style and maximum comfort. That's the perfect balance of the wide set handlebars that come standard on the Street Glide® model. They're designed to keep you comfortably propped in a commanding position while making sure your neck muscles stay calm and relaxed mile after mile, state after state. Durable stainless steel insures the structural rigidity you expect from a Harley-Davidson® motorcycle with the deep, lustrous finish you desire.
2-1-2 EXHAUST
Welcome to the crossroads of pure Harley-Davidson style and smart engineering. The 2-1-2 exhaust helps direct heat away from the rider and passenger, while providing ample performance, and signature Harley-Davidson rumble, and big style.
ENGINE IDLE TEMPERATURE MANAGEMENT STRATEGY
Our motorcycles are built to be ridden. A lot. So that means that rider comfort is top of mind. Always. With the Engine Idle Temperature Management Strategy (EITMS) feature, the motorcycle automatically cuts fuel and fire from the rear cylinder when idling, which helps reduce engine heat felt by rider and passenger. Best part, you can easily turn this feature on or off yourself whenever the bike is stopped.
SEAT ENGINEERING AND DESIGN
The seat is home for Harley-Davidson® motorcycle riders. They want a seat that has unique style without sacrificing comfort. Because of that, Harley-Davidson invests a lot of time in researching, designing and testing seats so that every bike has just the right saddle.
TWO-UP SEATING
Modern styling and comfort that doesn't sacrifice an ounce of nostalgic style: This ultimate Touring saddle features a sculpted seat with a deeper contoured bucket and narrower neck, to relieve pressure on your thighs, while providing more back support and comfort for a wide variety of rider sizes. And the lower seat height—652 mm—puts your feet closer to the road to enhance your confidence. Additionally, the leather trim and premium stitching accentuate the advanced ergonomics while giving the seat that sharp detail you only find on a Harley-Davidson® motorcycle. It's science in service of comfort, and your way to beat fatigue over the long haul.
Touring Models: The Legend Rolls On
For 2012, all eight Harley-Davidson® Touring models are powered by a Twin Cam 103TM engine with Automatic Compression Release and an integrated oil cooler. Producing 102 ft. lbs. of peak torque at 3500 rpm, the Twin Cam 103TM engine provides an outstanding performance around town and on the open road. All Touring models also feature the 6-Speed Cruise DriveTM transmission, 41.3 mm telescopic front forks, air-adjustable rear shocks and Isolated Drive System for smooth power delivery. The Harley-Davidson® Touring chassis has a single-spar, rigid-backbone frame and two-piece swingarm designed to deliver responsive manoeuvrability and long-haul durability. Chassis geometry and suspension are calibrated to deliver confident handling and comfort.
All Touring models except the Ultra Limited will offer a new "tubeless" Chrome Lace Aluminium Wheel option for ease of tire replacement and repair. Six new colours or colour combinations are among the 12 paint options offered within the 2012 Touring model line.
2012 Harley-Davidson® Touring Models
" Road King®
" Road King® Classic
" Electra Glide® Classic
" Ultra Classic® Electra Glide®
" Electra Glide® Ultra Limited
" Street Glide®
" Road Glide® Custom
" Road Glide® Ultra
Model Highlights
NEW Rubber-mounted Twin Cam 103™ V-Twin engine with Electronic Sequential Port Fuel Injection (ESPFI) with heated O2 sensors and Electronic Throttle Control (ETC)
NEW Tubeless Chrome Aluminum Profile Laced wheel option
NEW Paint color options
- Security Package Option including factory-installed Harley-Davidson® Smart Security System with hands-free fob and Anti-lock Braking System (ABS)
- Sculpted seat for added comfort and easier straddling
- Custom floorboard for comfort and confidence
- 18-inch front wheel with a lower-profile, 130/80B18 tire
- 2-into-1 exhaust and single, four-inch-diameter chrome muffler
- Red stop/turn/tail lights with chrome bracket that doubles as a visor over the low-mounted license plate
- Black powder-coated powertrain with chrome covers
- Black, Slotted Disc cast aluminum wheels
- Lowered rear suspension
- Bat-wing, fork-mounted fairing with smoke, mini wind deflector and fairing-mount mirrors
- Chrome, low-profile fuel tank console
- Deep FL front fender with no trim
- Stainless steel, classic touring handlebar
- One-piece, two-up Street Glide® seat with perforated insert
- Injection-molded hard saddlebags with colormatched latches; 26 cu. ft. volume
- Inserts fill the spaces between the saddlebags and the rear fender
- Silver-faced, fairing-mounted electronic speedometer and tachometer plus fuel, voltage, oil pressure and ambient air temperature gauge
- Streamliner footboards, brake pedal and passenger pegs
- 40-watt, two-speaker Advanced Audio System by Harman/Kardon with CD/MP3 player
- Tri-line LED rear fender tip light
Features and Benefits
- 6-Speed Cruise Drive® transmission with integrated Isolated Drive System (IDS)
- Dunlop® "Multi-Tread" rear tire construction extends tire life by 25 percent
- Brembo® 4-piston front and rear caliper with dual front rotor brake system
- Air-adjustable rear shocks
- Full-length rider footboards
- Height-adjustable passenger footboards
- Six-gallon fuel tank
- Optional Chrome, Profile Laced Aluminum wheels
- Optional Electronic cruise control
- Optional Original Equipment Custom Color paint program