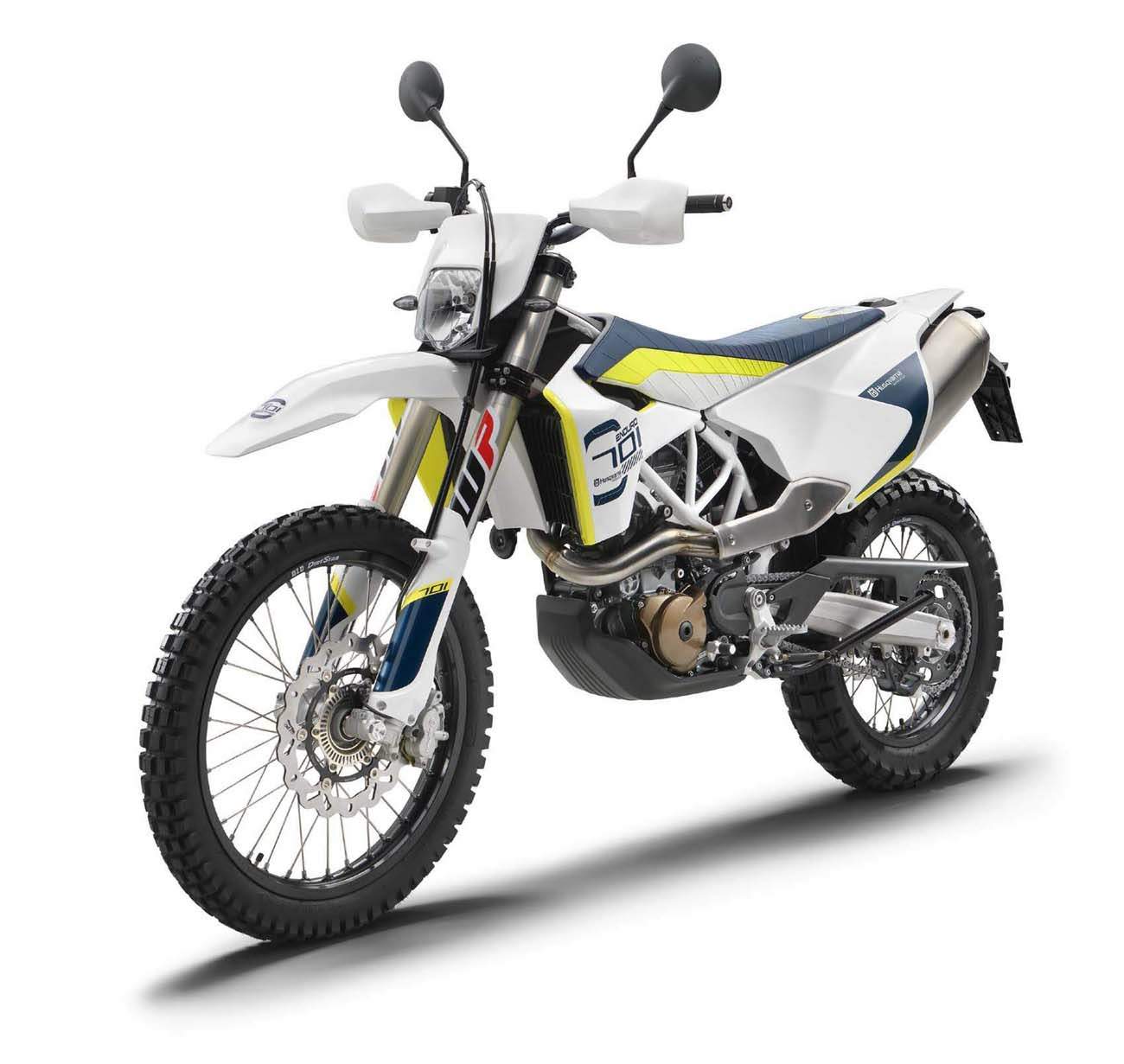 ENGINE HIGHLIGHTS
Increased power & torque of 74 hp & 71.0 Nm

An additional 1000 rpm of usable power

Reduced oscillating masses for lower vibrations

New intake resonator for improved response at low rpm

Long service intervals & low fuel consumption

Single overhead cam

Double spark plugs

Large bore & short stroke [105 mm & 80 mm]

Forged aluminium piston

Cutting edge ride-by-wire electronics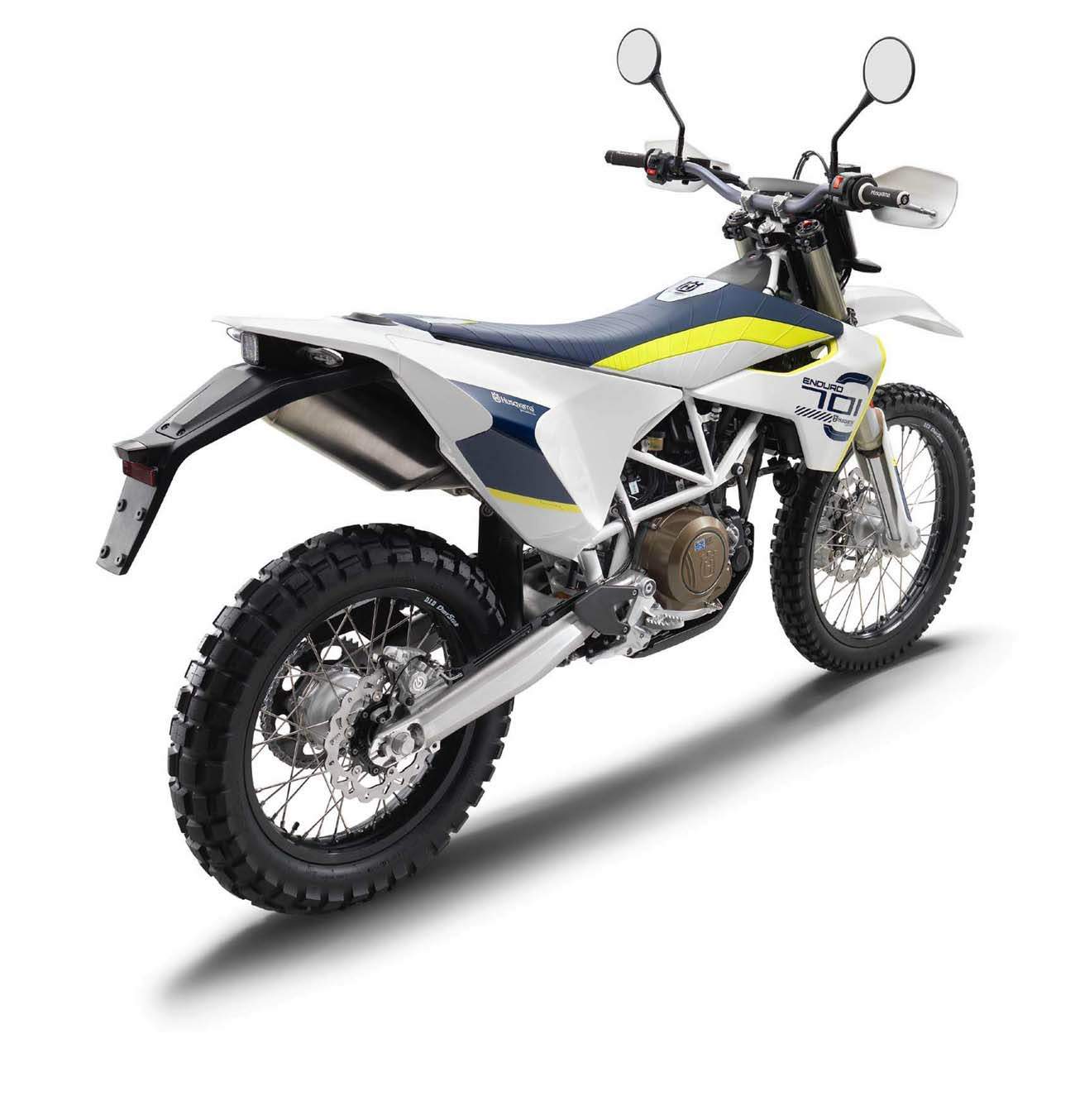 701 ENDURO
Carrying Husqvarna's Enduro World Championship winning tradition, the 701 ENDURO can handle both urban environments and offroad terrain with ease. Equipped with the upgraded single cylinder engine, the all-new 2017 model reaches new levels of performance and versatility.
The new poweplant offers an additional 1,000 rpm of usable power, which along with reduced vibrations bring single cylinder technology to the highest level. With its crisp throttle response the engine allows riders to confidently tackle offroad adventures as well as their daily commute.
Staying true to its Swedish heritage, Husqvarna have given the new 701 ENDURO a fresh look, with a white, blue and yellow colour scheme subtly enhancing the minimalistic and modern design.
701 ENDURO BENEFITS
Versatility & huge onroad and offroad capabilities

Astounding power-to-weight ratio

Advanced electronics for smooth power delivery & sharp throttle response

Advanced safety thanks to Bosch ABS

21'' – 18'' high strength DID wheels

Competition-level suspension with 275 mm of travel & great adjustability

Extensive range of accessories

A2 licence compatible