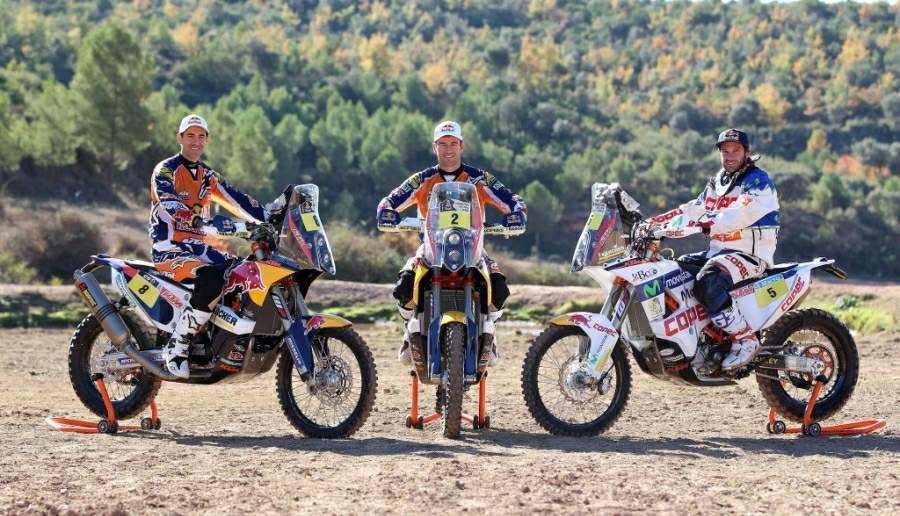 This is the 2014 KTM 450 Rally factory race bike that Marc Coma, Francisco Lopez and Ruben Faria will ride in the 2014 Dakar Rally,
Kurt Caselli would also be on the KTM factory team but unfortunately died in he 2013 Baja 1000 RESPECT | Honoring Kurt Caselli
The 2014 race bike is a completely new machine from the ground up, KTM's goal with the 450 Rally was to build a lighter, slimmer, and better handling machine than the previous machine, which was basically a 600cc-class chassis with a 450cc motor wedged into it. Now building a new bike around a brand new motor, all from the ground-up, KTM believes it has the ultimate adventure-racer in its arsenal.
More like a motocross bike in its design than the bulky 2013 model was, the 2014 KTM 450 Rally is a stunning piece of kit.