Magni "Filorosso" 800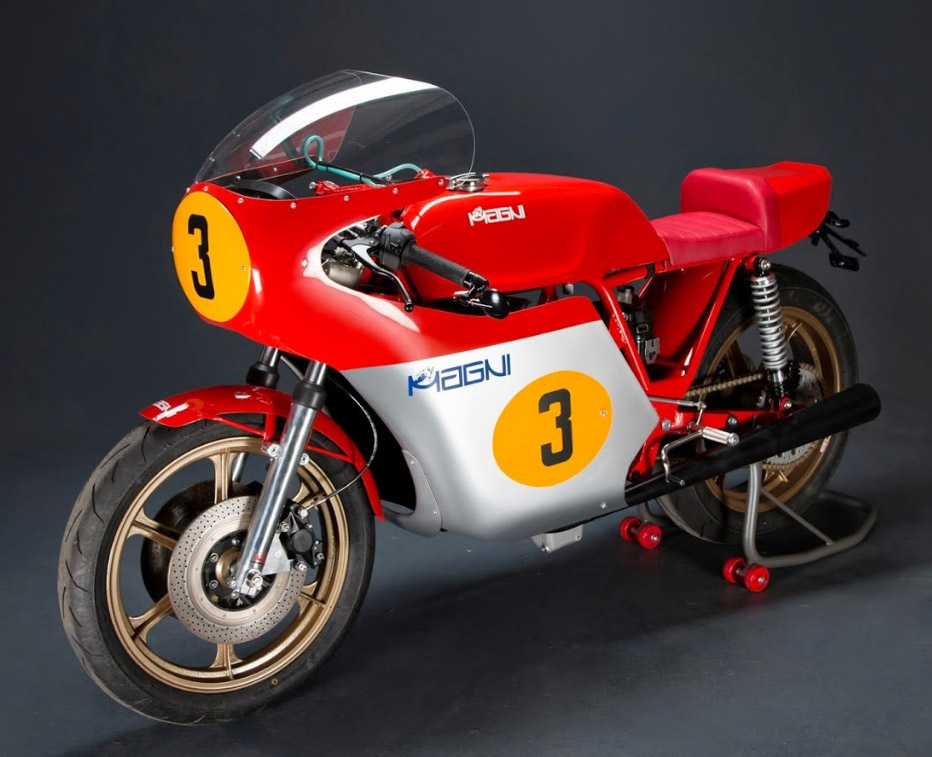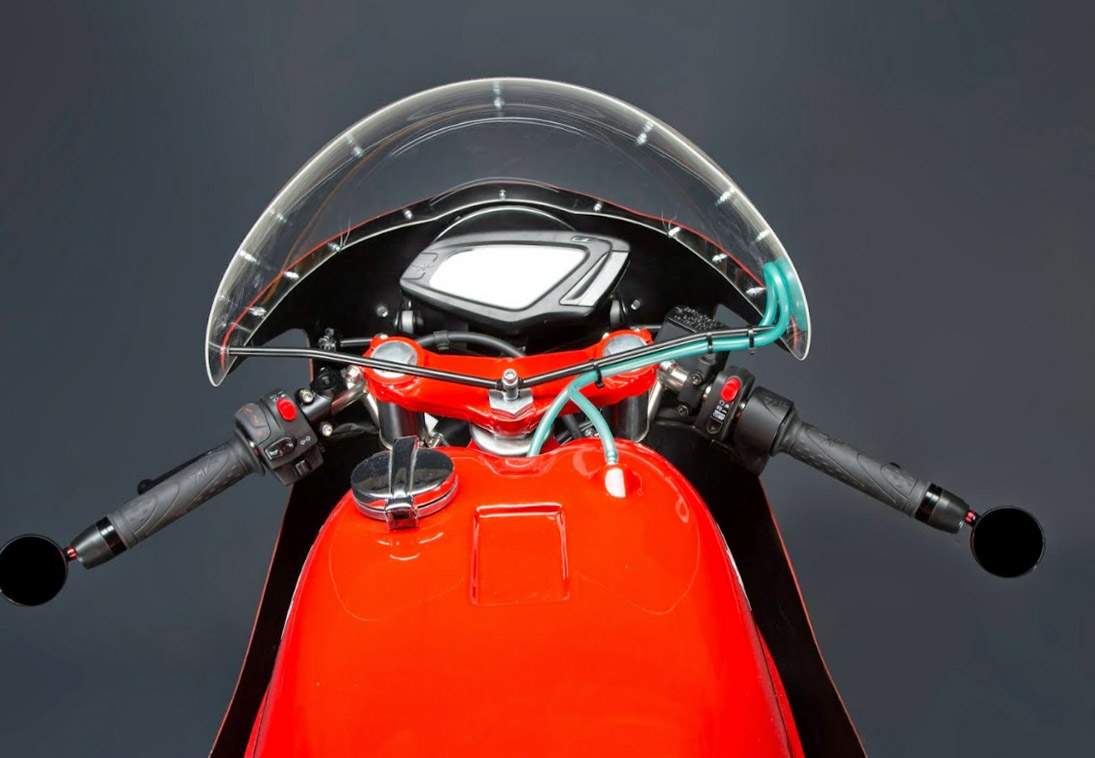 In Italian, the name "Filorosso" refers to the thin red line that links the experience of Giovanni Magni's father Arturo (the legendary MV Agusta team manager of the golden years) to the sequence of Magni models powered by BMW, Moto Guzzi and Suzuki engines, not to mention the latest specials that are re-dressed MV Agusta F4s.

Now, though, the Magni name is more meaningfully connected to MV Agusta. Magni has been given access to a supply of MV Agusta F3 800cc three-cylinder engines, an excellent powerplant that puts out a claimed 125 horsepower. Around this smooth, compact, and flexible powerplant, Magni has crafted a classic steel-tube frame that shares the double-loop design typical of those legendary MV Agusta GP racers.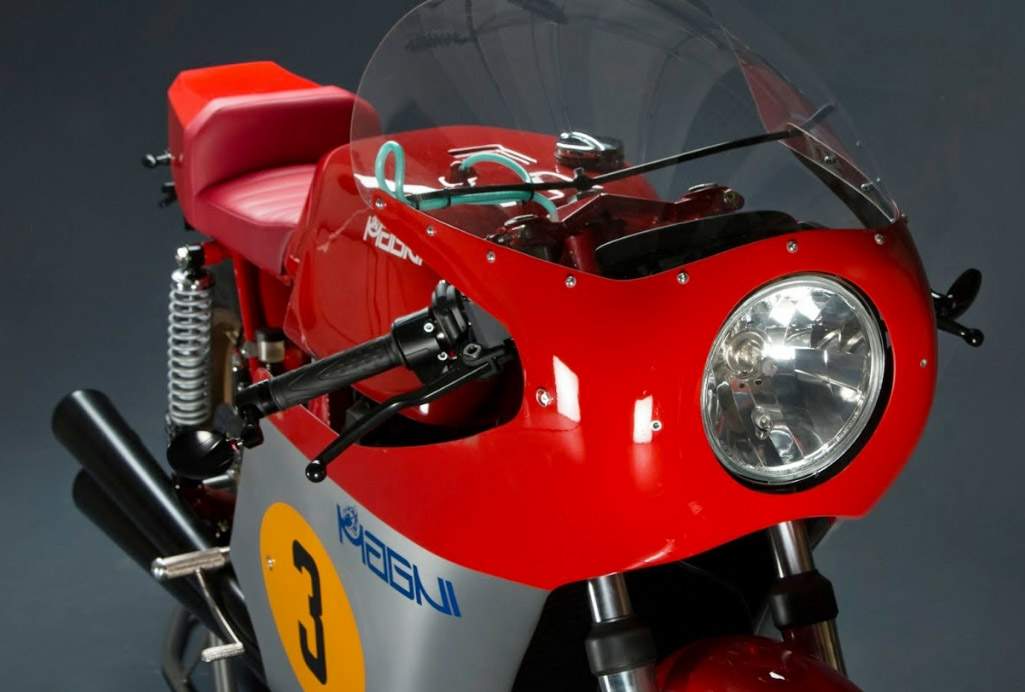 The new F3 800 engine is perfect in this role, and the Magni Filorosso beautifully duplicates the look of the MV Agusta 350/500 GP Racers. It all sounds so simple, but nobody has done this before. The Filorosso prototype shown at EICMA 2014 is assembled from older components, such as the Ceriani forks, old Brembo disc brakes, and the six-spoke 18inch cast aluminum wheels. Magni must have reached into his father's memorabilia trunk and scooped up all those special parts.

Thanks to lean construction and the use of lightweight components (the fuel tank is handmade from aluminum sheet), the Magni Filorosso weighs only 320 lb. This number alone makes the Filorosso attractive. The step up from prototype to production is a big move, and Magni will have to compromise the look of some of the components that are no longer available. But surely he will not make any compromises in quality for this beautiful replica of one of the most legendary racing bikes ever, which is considered by many to be the most perfectly pure sportbike ever made.