Triumph Daytona 1050R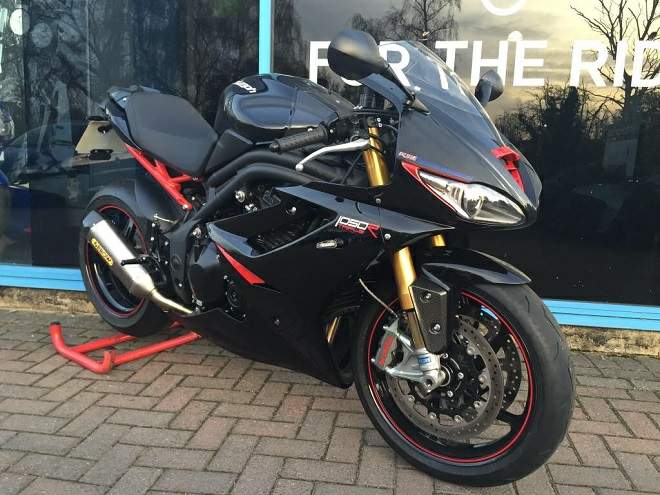 For years Triumph fans have been pleading Triumph for a big-bore sports bike again, but since the demise of the Daytona 955 in 2006, the answer from the Hinckley factory is always a firm "No".
But now Triumph dealership Pure Triumph of Wellingborough has built the bike plenty of Triumph fans have been waiting for – the Triumph Daytona 1050R. It's not the first, and probably won't be the last firm to build an incarnation of the big Triumph sports bike,
Taking a high-spec £10,999 brand-new Triumph Speed Triple R complete with top-end Ohlins suspension and lightweight wheels as its base, the Daytona 1050R takes on a whole new vibe as a faired bike.

Pure Triumph's boss Kevin Lington explains: "We've been on this site in Wellingborough, Northants, for 10 years and wanted to build a bike that really got people talking to celebrate out tenth anniversary. We think we've achieved it and have had a really good reaction to them so far.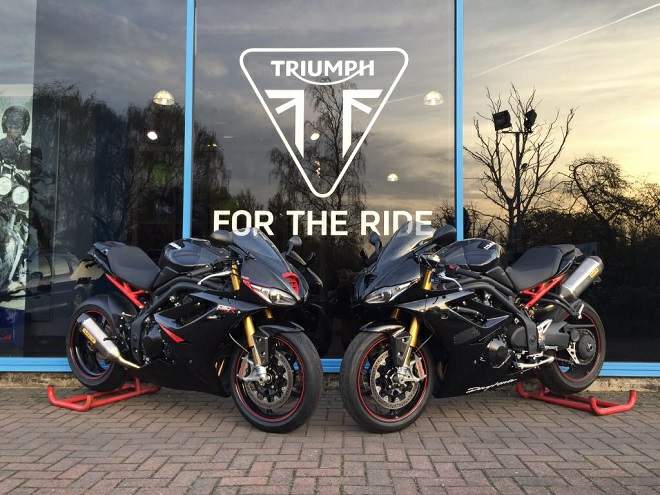 He added: "The fairing is taken from a Triumph Daytona 675 and we use the Speed Triple R as the base bike with plenty of little tricks to make it look as good as anything that comes out of the factory."
Triumph are aware of the special and took photos to take back to base, but have no plans to build a similar bike officially.
Okay, so the 133bhp three-cylinder Speed Triple motor may be severely lacking in horses compared to the latest breed of 1000cc and 200bhp super rivals from the likes of Yamaha, Ducati, Kawasaki and Aprilia, but that doesn't matter. It's unique, it's different, and people are already buying them.

In fact, a couple of the £16,000 bikes have already been sold and Kevin has been flooded with enquiries already. Though the guys at the shop are keen to point out that the Daytona 1050R can be specced-up anyway a potential owner would like.
Source Bennetts & Pure Triumph