AC Schnitzer K1300S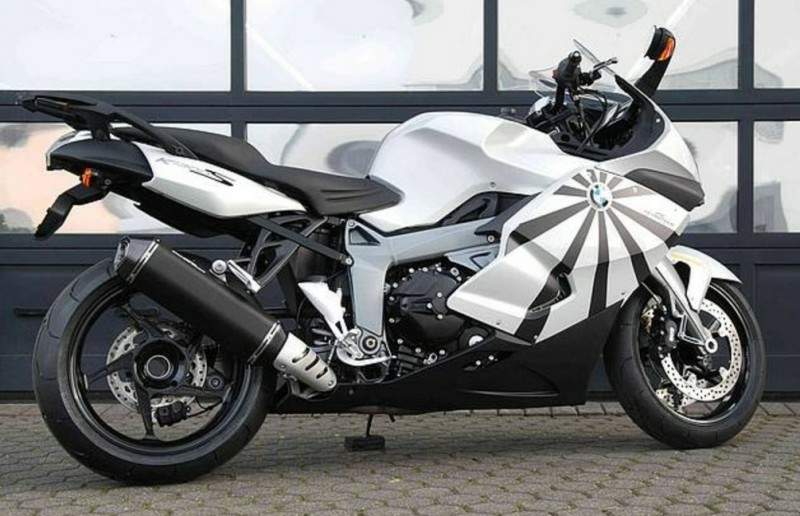 AC Schnitzer tuned the BMW K1300S to make the bike as different and unique than the standard version. The modification from AC Schnitzer includes a revised riding position. The riders are closer to the handlebars. The handlebars have been pulled back. To adapt the new riding position, the BMW K1300S is equipped with lower arms and larger mirrors for better visibility. The wheels are now eight kilos lighter than the standard version. Equipped with a stealth muffler, the bike is faster and at the same time also improved fueling and injection programmes.
Like the K 1200 S, the focus of the K 1300 S lies on both performance and suitability for everyday use. After the first extended test ride, the development criteria were clear for the AC Schnitzer engineers: find a seating position in which the body weight is not always supported by the lower arms, while still retaining sporting attributes. This seating position was achieved with the new Superbike handlebar conversion, which brings the handlebars around 7 cm higher and closer to the rider.

The Superbike handle bar conversion, ensures better machine control and hence cornering performance.

Better rearward visibility is achieved with the AC Schnitzer wide view mirrors - fully approved - which sit unobtrusively below the mirror base. The AC Schnitzer brake and clutch levers are also fully approved: these can be adjusted individually and are also available for most other BMW machines.

The acoustic signals are provided by the AC Schnitzer STEALTH silencer with EC approval, which with its motorsport provenance further emphasises the sporting lines of the K 1300 S. The silencer is fitted with a removable DB killer and can be provided complete with catalytic converter.

Already known from the 1200 Boxer models, the AC Schnitzer cardan crash pad is now also available for the K series. A low price, but highly effective in the event of a "faller".