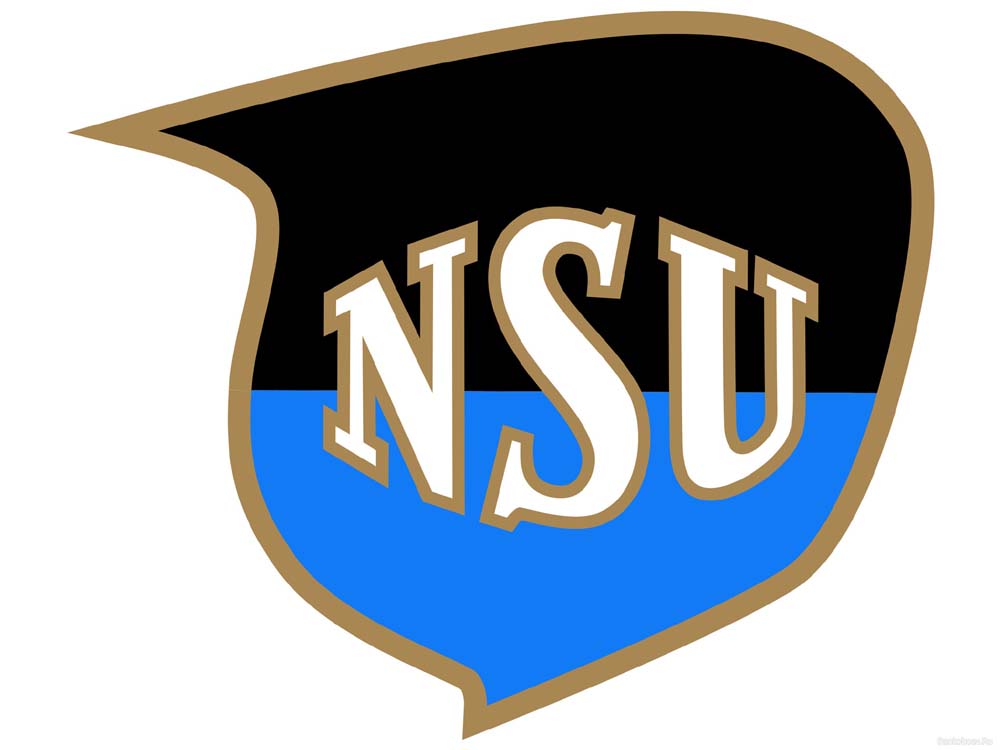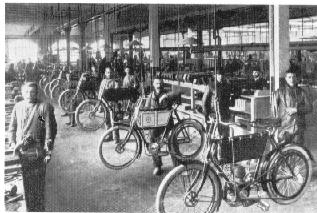 NSU originated as the "Mechanische Werkstätte zur Herstellung von Strickmaschinen", a knitting machine manufacturer established in 1873 by Christian Schmidt, a technically astute entrepreneur, in the town of Riedlingen on the Danube. The business relocated in 1880 to Neckarsulm, where the river Sulm flows into the Neckar. The name "NSU" is derived from the original name of "Naeh- und Strick Union" which means "Sewing (Naehen) and Knitting (Stricken) Union", not as one might conclude from the river 'Sulm' that flows into the river 'Neckar'. The name of the town Neckarsulm, however, was derived from these two rivers. There followed a period of rapid growth and in 1886 the company began to produce bicycles, the first of them branded as the "Germania", and by 1892, bicycle manufacturing had completely replaced knitting machine production. At about this time, the name NSU appeared as a brand name.
The first NSU motorcycle appeared in 1901, followed by the first NSU car in 1905. In 1932, the car factory in Heilbronn was sold to Fiat.
During World War II NSU designed and produced the Kettenkrad, the NSU HK101, a half-tracked motorcycle with the engine of the Opel Olympia.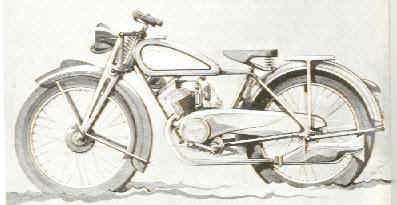 After WW II
In December 1946 Das Auto reported the company had resumed the manufacture of bicycles and motor-bicycles at Neckarsulm. For Germany this was a time of new beginnings: in July 1946, a new board had been appointed, headed up by General Director Walter Egon Niegtsch, who earlier in his career had spent 17 years with Opel.
NSU motorbike production restarted, in a completely destroyed plant, with pre-war designs like the Quick, OSL and Konsul motorbikes; furthermore, the HK101 continued to be sold by NSU as an all-terrain vehicle in a civilian version. The first post-war model was the NSU Fox in 1949, available in a 2-stroke and a 4-stroke version. In 1953 the NSU Max followed, a 250 cc motorbike with a unique overhead camdrive with connecting rods. All these new models had an innovative monocoque frame of pressed steel and a central rear suspension unit. Albert Roder, the chief engineer behind the success story, made it possible that in 1955 NSU became the biggest motorcycle producer in the world. NSU also holds four world records for speed: 1951, 1953, 1954, and 1955. In August 1956 Wilhelm Herz at the Bonneville Salt Flats, Utah, became the first man to ride a motorcycle faster than 200 mph (322 km/h).
In 1957 NSU re-entered the car market with the new Prinz (Prince), a small car with a doubled NSU Max engine, an air-cooled two-cylinder engine of 600 cc (37 cu in) and 20 hp (15 kW). Motorbike production continued until 1968. NSU's last production motorcycle was the Quick 50.
Source: Wikipedia