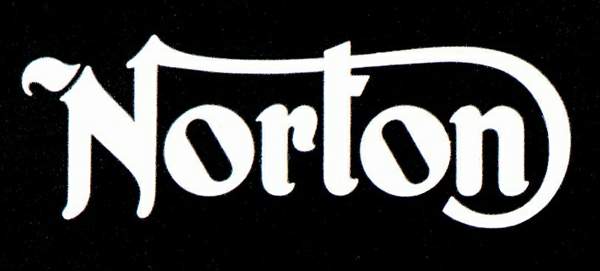 James Lansdown Norton founded the Norton Company in 1898 in the motorcycle manufacturing rich area of Birmingham and produced and supplied parts to bicycle and motorcycle manufacturers. Norton began producing its own motorcycles in 1902 using Clement and Peugeot engines. Norton's were considered 'behind the times', still using belt drive by the dawn of the First World War but improved their technology soon after with a clutch, gearbox and chain drive. Norton had considerable success in racing including taking nine places in the top fourteen in the first Manx TT in 1920 although none of those nine places garnered a win. Norton also boasted wins at Brooklands and many other races in Europe.

Norton was bought by motorcycle giant Associated Motor Cycles (AJS, Matchless, James and Francis-Barnett) in 1953 after it was evident that the company couldn't financially survive despite the success of the featherbed frame used in racing bikes as well as the Dominator in 1952. This take-over was not welcomed news to Norton aficionados.

AMC went into receivership in 1966. Norton was the only motorcycle marque in the company that made money at this point. The new owner called the reformed company Norton-Villiers. A few years would pass only to see financial trouble again. In 1973, the British government's attempt to rescue the motorcycle industry forced a merger of BSA/Triumph and Norton-Villiers in return for funds to remain in business. The resultant company was called was Norton-Villiers-Triumph (NVT). This incarnation of Norton liquidated in 1978 but the new owner kept building rotary engined motorcycles for the next 15 years with some success but few sales until the Norton name as we know it just slowly disappeared.