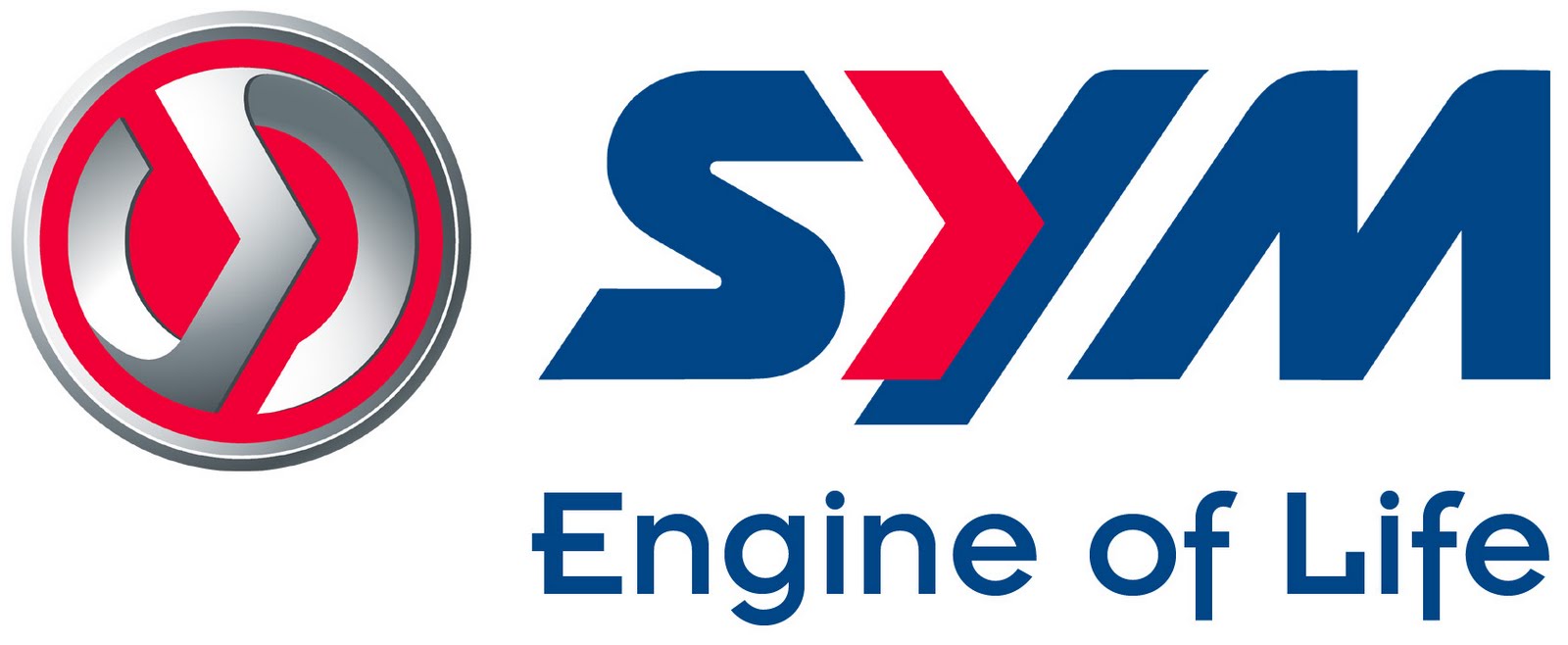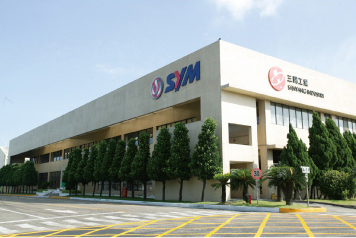 SYM Sanyang Industry Co., Ltd. was founded in Taipei in 1954 by Huang Ji-Jun and Chang Kuo An. The company's headquarters is established in Hsinchu, Taiwan and SYM's three major production bases are in Taiwan, China and Vietnam. The company manufactures and sells scooters, motorcycles, ATVs, mini-trucks and busses under the SYM brand, as cars under the Hyundai brand. Since the beginning, the company has produced 8.9 million scooters and motorcycles (and should have reached 9 million units in August 2005). The company reported a global turnover of 500 million euros in 2004. Today,the annual sales revenue of the company exceeds 1 Billion US dollars and it produces about 600,000 units (2012) of motorcycles and 20,000 automobiles per year. SYM currently employs more than 2,400 people in its manufacturing plants.
In July 2005, SYM launched a new range of two-wheelers for sale in the European market. The range includes the GTS scooter (available with 125cc, 200cc and 250cc engines), the MIO scooter (50cc and 100cc). Also included are two ATV models: the Trackrunner leisure ATV (200cc engine), and the 250cc Quadlander offroader.

In January 2006, SYM signed an agreement with the Kinetic Motor Company of India for a purchase of 2,065,000 equity shares and technical collaboration. This will amount to SYM holding an 11.1% (approx.) stake of the enhanced capital of Kinetic Motor Company Limited. With SYM taking a minority stake, the management control will be retained with the Kinetic Group. SYM plans to start producing and selling 50–250cc capacity SYM brand scooters in India through the widely established Kinetic sales, distribution, and service network sometime in 2006.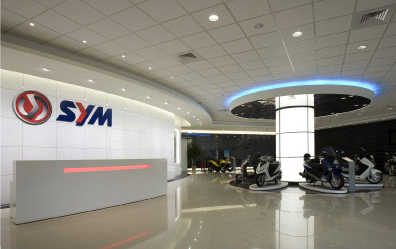 In 2002 SYM scooters began appearing in the USA courtesy of a grey market importer SYM USA from West Palm Beach, Florida. Several hundred units were imported from the UK that were non-EPA, non-DOT certified and a rogue US Distribution network developed.

In 2003 an official Importer SYM America organized by the Malaguti USA importer began operations selling in the Southeast and Puerto Rico. In Mid-2004 after Tomos USA picked up SYM manufactured product and the exclusivity was questioned by talks with JAG Powersports (later to become CPI USA) and Carter Brothers Mfg. Co. Inc the company abandoned the project. Malaguti USA ceased and became Martin Racing Performance and still carried some parts for the DD 50 and Jet Euro 50. In an agreement reached with Carter Brothers Mfg. Co. Inc. the company abandoned the SYM Scooter Distribution Project for the USA in exchange for assistance in developing the aftermarket go kart product and stocking the SYM upgrade lines for Carter Brothers Mfg. Co. Inc.

In January 2006, SYM signed a partnership agreement with Carter Brothers Mfg. Co. Inc. for exclusive distribution rights in the United States of America. Operating out of a 235,000 sq ft (21,800 m2). office-production-and-warehouse facility in the small town of Brundidge, Alabama, 60 miles (97 km) south of Montgomery, Carter Brothers claims to be the oldest and largest continually operating manufacturer of go-karts and off-road buggies in the world. Established in 1936 by the brothers W.W. Carter and Charlie Carter, the company initially specialized in manufacturing agricultural machinery, lawnmowers and personal gardening equipment.

On July 12, 2010 a fire destroyed Carter Brother's main warehouse and manufacturing facility, resulting in the loss of approximately 3,000 unsold SYM scooters. A subsequent investigation by the Alabama State Fire Marshal's Office determined that the cause of the fire was arson.

In March, 2011, an official at Carter Brothers Mfg. Co. Inc. made it known to the editor of the Team Symba web blog that the partnership agreement between SYM and Carter Brothers would end as of April 1, 2011. Also in March, 2011, Alliance Powersports, Inc. (a subsidiary of Lance Powersports, Inc.) of Mira Loma, CA notified existing SYM dealers that it had signed an exclusive distribution agreement with SYM for the western half of the USA.

In 2008 the two-wheeler division of The Kinetic Group has been taken over by Mahindra, a leading manufacturer of utility vehicles in India.[citation needed]

In October 2006, SYM opened a second manufacturing facility in Nagoya, Japan. They are known for their parody advertisements on Japanese subways, taxis and cars. Their slogan, reading "名古屋にこいや!" literally meaning "Come down to Nagoya!", is known by many locals.