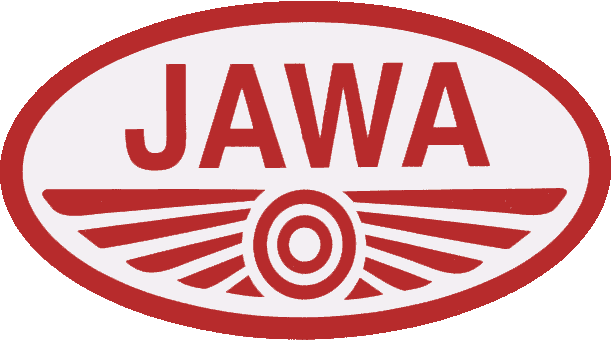 Jawa is a Czech Republic manufacturer of Motorcycles. Founded by Frantisek Janecek, who in 1929, bought out the motorcycle production of Wanderer. The name "Jawa", comes from the first two letters of Janecek and Wanderer.

The first model was introduced on October 23, 1929. This was a 500 cc 4-cycle engine with 12 kW of power (18 hp) and fuel consumption of 6 liters per 100 km. Although priced highly, through the first years (and several constructional fixes) this motorcycle was successful and was considered reliable.
Historically Jawa motorbikes has been very active and succesful in racing. In track racing Jawa sustained a presence in the World Championship until the mid-sixties with respectable performances.
In Motocross the firm built an impressive palmares before its 4-stroke engines became superseded by 2-stroke engines. In Speedway racing, Dirt-track racing and Ice racing where 4-stroke engines were still at an advantage, Jawa remained a dominant force, scoring a number of victories that's still unbeaten today. Jawa Speedway racing motorcycles are now a separate company.