Excelsior Super X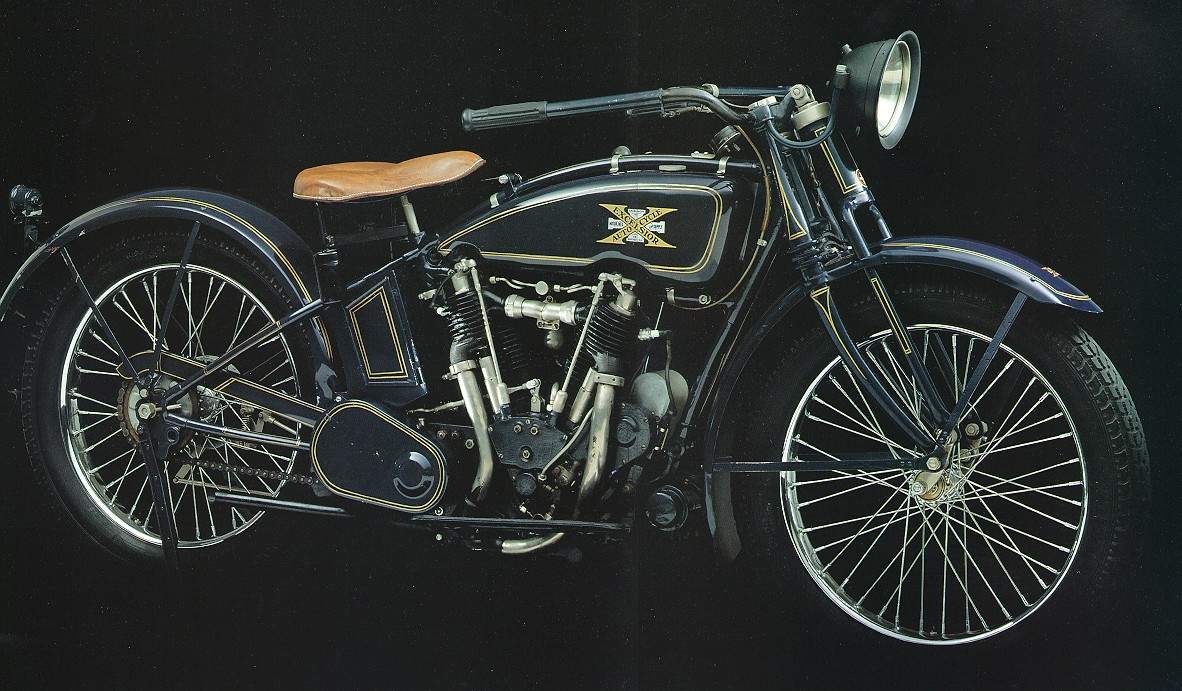 Arthur "Connie" Constantine, Assistant Chief Engineer at the Harley-Davidson Motor Company, drew up plans for a mid-sized V-Twin to compete against the Indian Scout. When he presented the unauthorized project to co-founder Walter Davidson, he was reprimanded for wasting the company's time.

Constantine resigned his position at Harley-Davidson and offered his services and his project to Excelsior. Both were accepted, leading to the introduction of the Excelsior Super X in 1925. The design proved to be competitive in motorsports in its first year despite competing against motorcycles with engines of greater capacity.

The Super X effectively replaced Excelsior's other mainstream model, a sixty-one cubic inch V-Twin, which was discontinued during the first year of Super X production.[1] The smaller motorcycle was believed to be a more suitable companion product for their Henderson four-cylinder motorcycle.