Confederate FA-13 Combat Bomber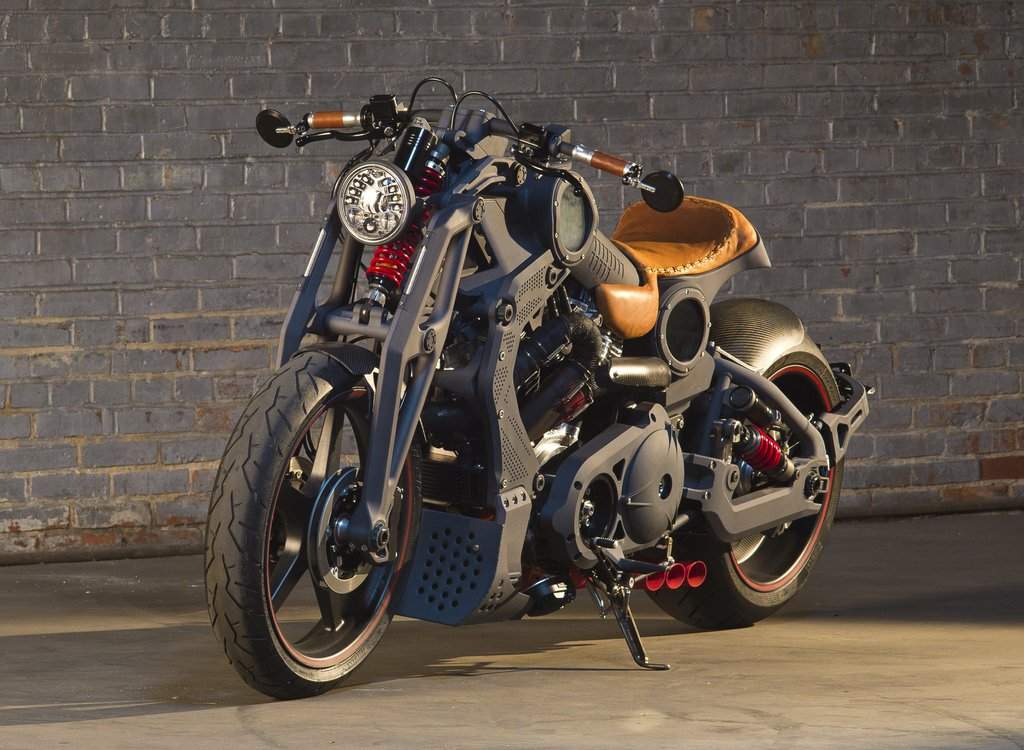 The FA-13 Combat Bomber is the last bike manufactured under the Confederate brand. The Alabama-based company is changing its name to Curtiss Motorcycles — after motorcycle land speed pioneer Glenn Curtiss — and Confederate is making sure they go out with a bang.
The FA-13 Combat Bomber is the most powerful bike ever offered by Confederate. A 150 hp v-twin powers the striking billet-alloy monocoque frame, and cantilever forks and rear monoshock keep both wheels firmly planted on the ground. The extremely limited-edition FA-13 Combat Bomber is going to be produced in just 13 units.
Aiming to be one of the worlds' most outrageous motorcycles, this beast is handcrafted at the company's headquarters in Birmingham. The FA-13 Combat Bomber is aggressive, to say the least, thanks to its military-spec billet construction, stealth-matte anodized finish and probably the sound of the engine.
After the name change, Confederate with change over to making only electric motorcycles, ensuring that FA-13 is an instantly collectible piece of motorcycling history.