Confederate C120 Renaissance Fighter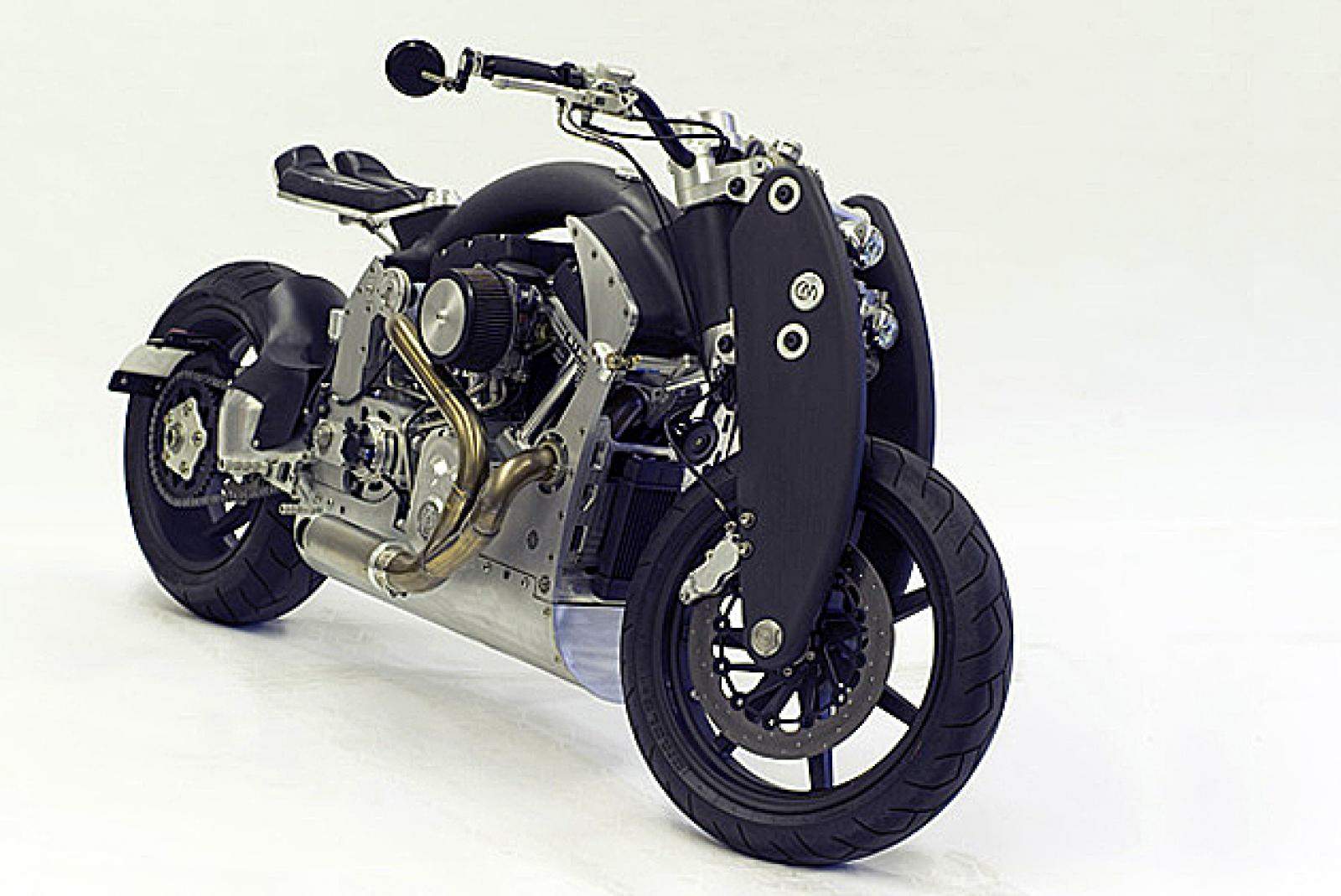 The Confederate Fighter from the Confederate Motor Company. They're making just 45 and you can have yours for only $110,000. If you want to blend in, this is not your bike.
The bike is built from a combination of components crafted from aircraft billet aluminum, carbon fiber, and high grade titanium which wraps around a 45 degree radial twin that can hit a top speed of 190 miles per hour. Limited-Edition Fighter Motorcycle There's the startling, dare we say sexy, design that fuses raw power with crisp simplicity. It's an evolution of the machine, at once taken back down to its core elements while being reinvented and re-engineered for optimal performance. It's our street-legal sci-fi dream come to life, in the form of the limited-edition Fighter Motorcycle.
Ours exclusively courtesy of Confederate Motor Company®, the first ever Fighter packs 190 mph of performance into its cutting edge carbon fiber, titanium, and aluminum chassis. There's the 64" wheelbase, 27"H seat, integrated braking system, lots of high-tech bells and whistles, and custom NM edition features. But, honestly, ride it once and you'll be too jacked up on adrenaline to remember all the details.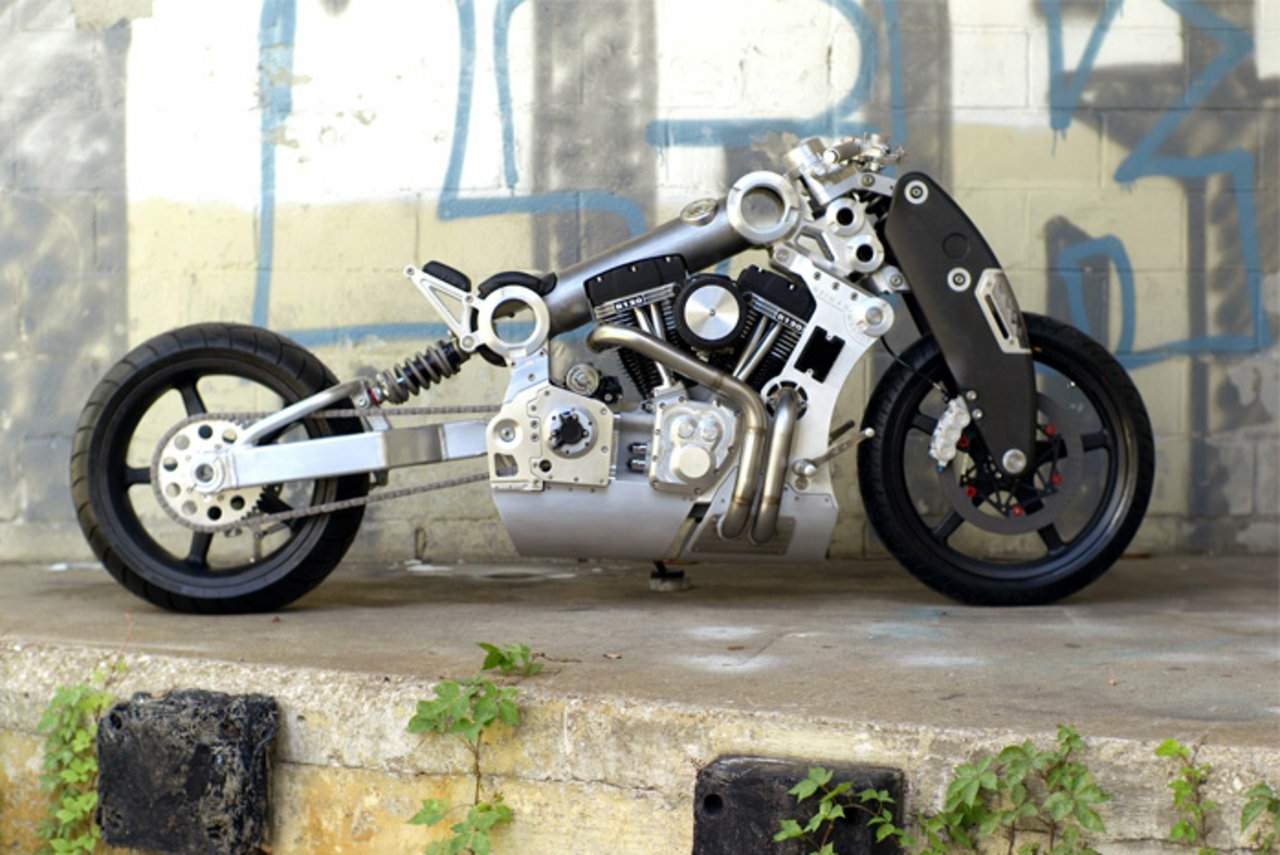 Specifications from Confederate Motor Company:
Weight: 430 lbs
Wheelbase: 64"
Seat Height: 25.75
Rake: 30 degrees
Engine:
45 degree radial twin
120 c.i.
1966 c.c.
2 litre
4 1/8" bore
4 1/2" stroke
Forged lightweight alloy pistons
CNC aircraft billet aluminum heads; Confederate "Combat" design
Dual counter-shaft balance system
Transmission:
Confederate design; 5 speed; close ratio; CNC aircraft billet aluminum cases
Primary:
Confederate design; CNC aircraft billet aluminum engine, transmission,
swingarm pivot outrigger bearing supported mounting system; belt drive
Chassis:
Confederate triple load path design; CNC aircraft billet aluminum front and
rear bulkheads; pure high-grade titanium 5 inch outer diameter .095 wall
backbone; oil bearing
Suspension:
Front- Girder-type CNC aircraft billet aluminum and titanium multi-link
Confederate-Vincent design; centered coil-over shock; dual carbon fiber
blades
Rear- Lightweight Confederate drag-race inspired design; aircraft aluminum
fabrication; sual long travel coil over shock
Brakes:
Front- CNC aircraft billet aluminum 4 piston caliper; aluminum-ceramic
matrix floating lightweight rotor
Rear- CNC aircraft billet aluminum 2 piston caliper; aluminum-ceramic matrix
floating lightweight rotor
Wheels:
Front- 3 inch x 19 carbon fiber
Rear- 8 inch x 18 carbon fiber
Tires:
Matched Pirelli
Front- 120 ZR x 19
Rear- 240 ZR x 18
Lighting:
Front- Integral LED headlamp; turn signal
Rear- Integral LED tail lamp; brake; turn signal