Exile Cycles Streetfighter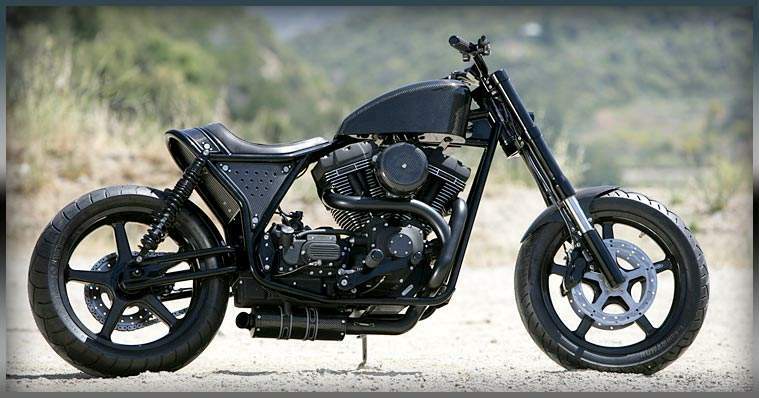 Russ Mitchell's Exile Cycles has produced the RX-Streetfighter, powered by a Jims 120 inch twin cam with a 6 speed and loaded with carbon fiber. The exhaust is slung under the engine like a Buell and the bike has geometry and a wheelbase much like a real and functional motorcycle.
The Streetfighter is the bike Exile designed for Discovery's Biker Build Off show in 2006. It caused a storm at the time, and with good reason: apart from the muscular looks, it's a technological tour de force. (Check the use of carbon fiber, including the wheels, fender, gas tank, bodywork and even the muffler.) The engine is a high-output JIMS 120″, housed in Exile's own RX rubber-mount swingarm frame.
Link: Exile Cycles