Indian Motorcycle®, America's first motorcycle company, is proud to announce its re-entry into the AMA Pro Flat Track series with its first full-factory racing effort since the 1950s.
AMA Pro Flat Track is highly competitive and has evolved into a demanding, technical and specialized event that typically sees bar-to-bar action and sublime motorcycle control at high speeds on varied dirt surfaces. The Indian Motorcycle Racing Team will contest the series with the all – new and proprietary Scout FTR 750 liquid-cooled 750cc four-valve V-Twin competition engine specifically designed for flat track and engineered into a specially built chassis.
Indian Motorcycle has a significant history in flat track, at one time dominating the sport with legendary riders and motorcycles. Perhaps best-known was the Indian Motorcycle Wrecking Crew, consisting of Bill Tuman, Bobby Hill and Ernie Beckman, who won race after race and carried the message of power, balance and quality that lives on in today's Indian® Scout®.
Multi-time AMA Grand National Champion Jared Mees will join the Indian Motorcycle Racing Team as a test rider in 2016. Mees, 30, won the AMA Grand National Twins Championship in 2009, AMA Grand National Singles Championship in 2012, the unified AMA Grand National Championship (GNC1) title in 2012, 2014 and 2015, and is current X Games gold medalist.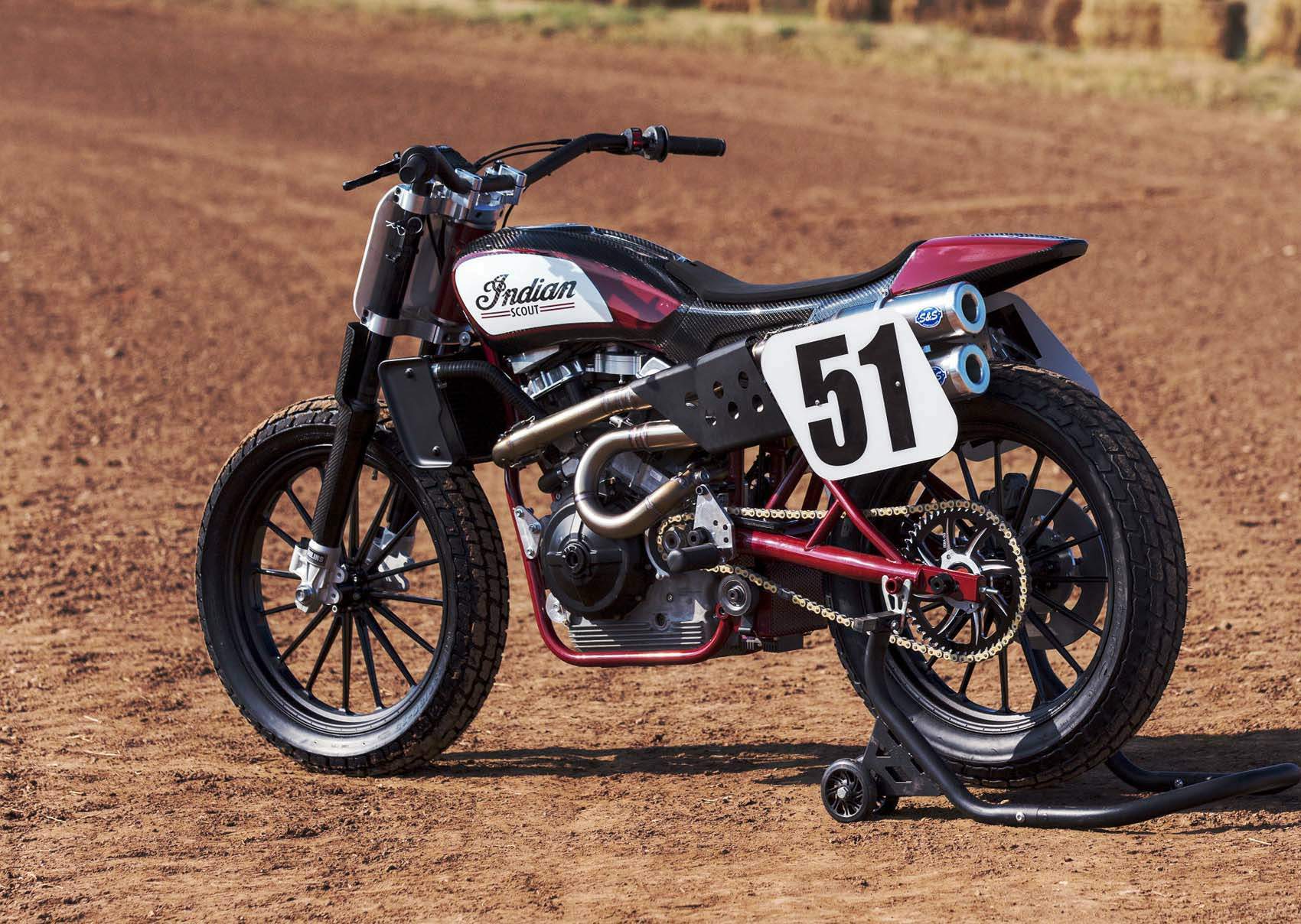 "We are very excited to return to the AMA Circuit," says Steve Menneto, President of Motorcycles for Polaris Industries. "We have established the new Indian Chief and Scout series as the cornerstones of our production line-up, and now is the time for us to return to racing in a big way. We know that fans of Indian Motorcycle have been anticipating this announcement and can't wait to see Indian Racing back in action."
"Indian Motorcycle was born out of competition, and through its history used racing to develop and improve the product as well as expand the appeal of the brand," says Reid Wilson, Marketing Director for Indian Motorcycle. "As shepherds for the brand, we will continue that push towards excellence on the street and in competition, and our team is beyond excited to bring the brand back to professional racing."
"I can't express how excited I am to be the guy to bring Indian Motorcycle back into the forefront of AMA Pro competition," says Mees. "We will have a lot of work to do to develop a 100 percent new race platform, but I'm committed and excited at what I have seen on the drawing boards and what the plans are for Indian Motorcycle Racing. This is history for the brand, and being a part of it is truly exciting for me and this sport."
The all-new Indian Scout FTR750 features a high-revving, racing V-Twin engine developed in-house and is wrapped in a unique steel frame that allows for a tight wheelbase, large centrally located airbox and unique lightweight carbon fiber body. The design of the race-only bike reflects the heritage of key Indian racing models from history including the Big Base Scout; a historic bike that won in Daytona, dominated events across the country and is still raced in Vintage competition today.