Moto Morini MM3 Concept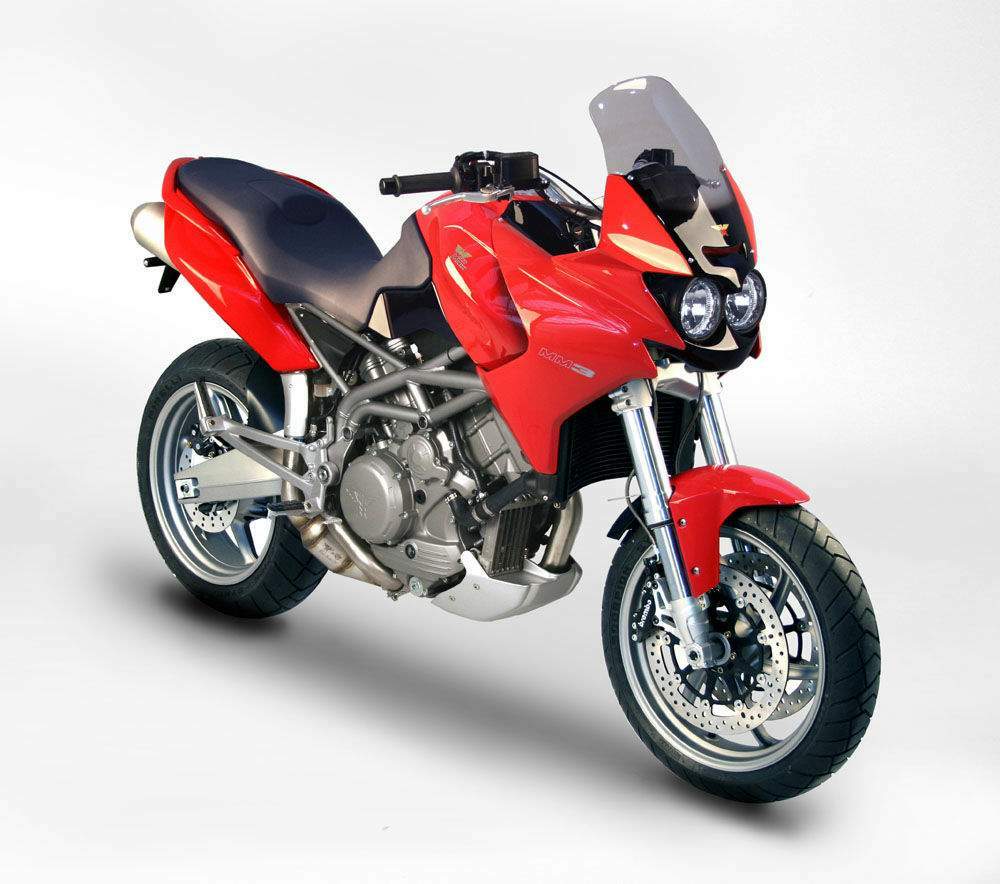 The small Italian manufacturer of big performance 1200cc twin-cylinder roadsters launched the MM3 concept in Milan in 2006. After Milan 2006, Moto Morini decided to transform the concept into a full production model and the MM3 became the third new model since the rebirth in 2004.

The production bike will be a bit different from the one at Milan: some of the electronics (the show bike had traction control, ABS and fly-by-wire throttle) will not make to production, there will be some changes in the bodywork and the engine will go down from around 140bhp to 125bhp, in the interests of reliability.