OCC Intel Chopper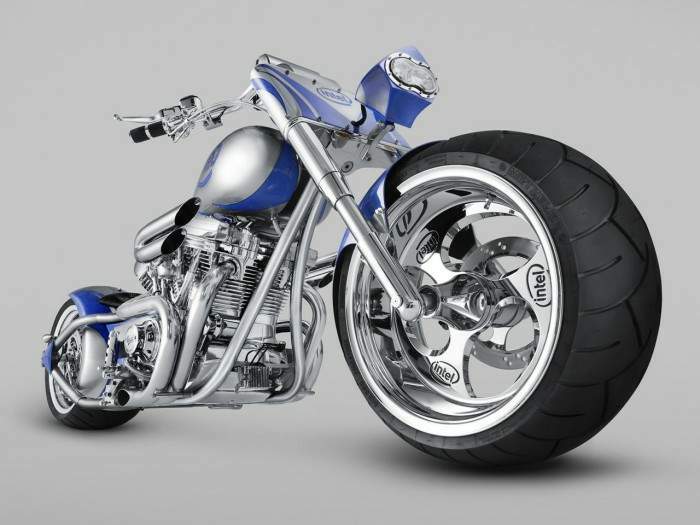 Intel is marking its 30th anniversary in the embedded systems market with some new chips and a stylish new motorcycle from Orange County Choppers that employs embedded technologies.
The chopper employs fingerprint recognition as the ignition mechanism, so only the authorized owner can fire it up. The bike also boasts GPS navigation, and uses cameras instead of rear-view mirrors to display the full rear view on the computer screen. The gauges and kickstand are digitally controlled.
Doug Davis, vice president and general manager of the embedded and communications group at Intel, said Orange County Choppers had to do a lot of collaboration with Black Diamond Advanced Technology, a developer of ultra-mobile computing systems, to protect the systems from the exposure of being on a motorcycle.