SYM e-Virid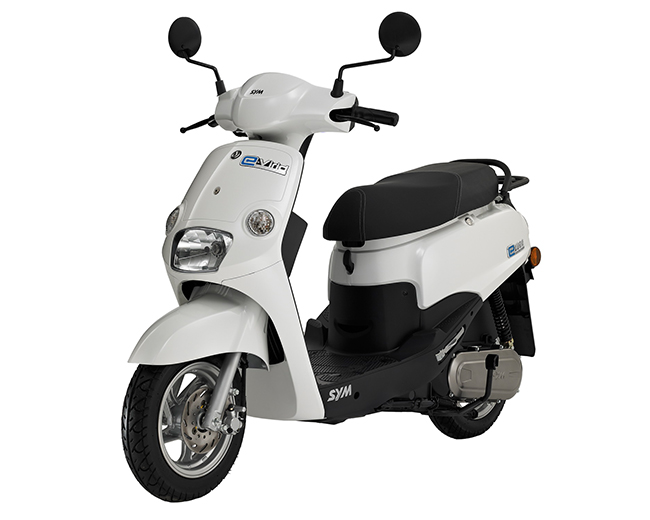 Make Model

SYM e-Virid

Year

2014

Motor

DC Brushless hub motor

Cooling System

Liquid and Air cooled

Transmission Oil Capacity

0.11 L / 0.23 US pints

Battery

Li(Ni Co Mn0 o2

Battery Charging Time

2 - 3 hrs (20Ah)

Input Voltage

100 - 240 V

Output Voltage

53.3 VDC

Starting

Electric

Rated Power

1800 W

Max Power

2200 W

Motor Controller

48 VDC

Max Output Current

60A

Front Suspension

Telescopic

Rear Suspension

Twin shocks

Front Brakes

Disc, 160 mm

Rear Brakes

Drum, 110 mm

Wheels

Aluminium alloy

Front Tyre

3.00-10 42J

Rear Tyre

3.00-10 42J

Dimensions

Length: 1725 mm / 67.9 in.

Width: 625 mm / 24.6 in.

Height: 1060 mm / 41.7 in.

Wheelbase

1215 mm / 47.8 in.

Dry Weight

81 kg / 179 lbs

Top Speed

45 km/h / 28 mph

Climbing Ability

13°

Colours

White/green, White, Black

Review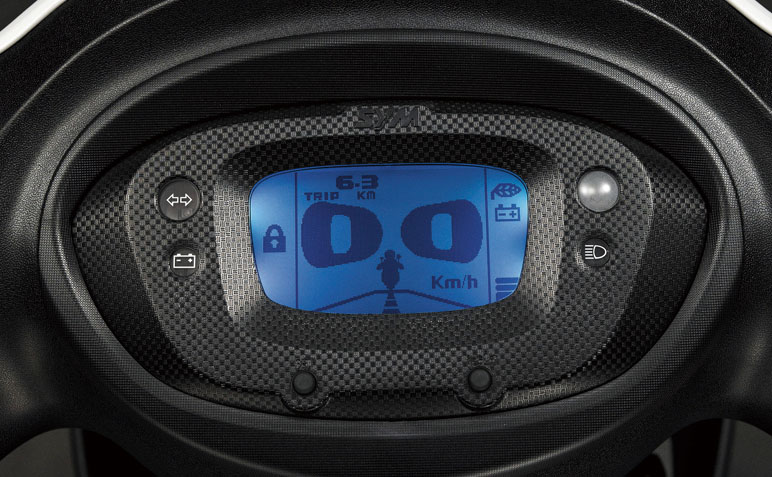 e-Virid is a brand new e-vehicle introduced by SYM. E-Virid has the appearance of a scooter with delicate design, while offering eco-friendly and a satisfying trip to riders at the same time.
Features:
1. Big capacity battery : 20Ah lithium battery providing a useful range (60km at 20km/h) that could be sufficient for rider's daily use.
2. Powerful Motor: 1,800W (maximum 2,200W) offering good climbing ability, above 13°.
3. Performance: 3 different modes could be easily selectedby users according to road condition, including power, eco, and normal mode.
4. LED indicator and taillight: LED is used on e-Virid not only for saving power but also attributing to a modern look.
5. LCD meter: multiple functional LCD meter which display a function error warning, key-on warning, side stand warning, odometer, clock, battery status, UV index, speedometer, charging status and mode status.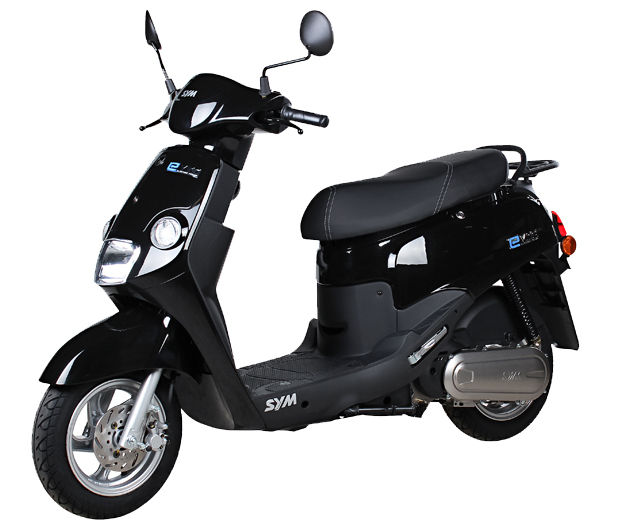 Several manufacturers from different countries are trying to popularize the electric scooter, while the big Japanese and European makers of gas-powered scooters are sitting on the fence, waiting…

Scooters are the perfect transportation for short distance commutes and urban living. With the engine placed on their rear axle and with their bodywork that conceals all the mechanicals, they seem ideal for an electric motorization.

Scooters are very popular in Europe and in Asia, not so much in America. According to Navigant Research, only 2000 electric motorcycles and scooters combined were sold in the USA in 2012. For 2013, Navigant Research estimates that 12 million e-scooters were sold all over the world. In China alone, 9.4 million were sold, and only 31,338 outside the Asia-Pacific region.

In China, electric scooters equipped with lead-acid batteries are competitively priced with gas scooters. Not so in the rest of the world, where most modern electric scooters have lithium batteries and are much more expensive than the gas-powered ones.

Modern electric scooters are mostly from the 50cc-equivalent category. They have usually a 3 kW electric motor and a 2 kWh lithium battery, which gives them a max range of around 50 miles and a top speed of 30 mph.