Sunbeam Model 90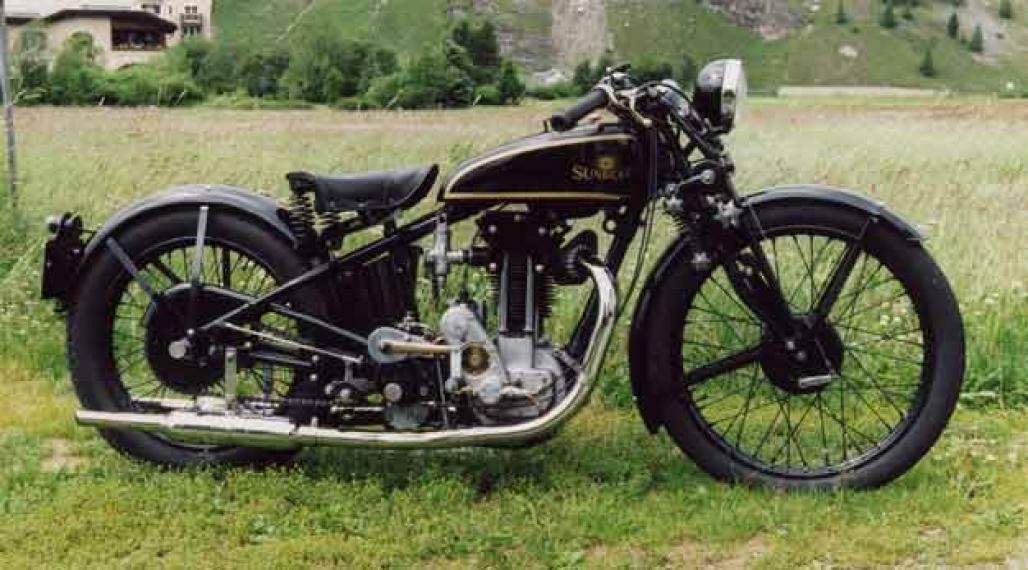 Make Model.

Sunbeam Model 90

Year

1928 - 33

Engine

Single cylinder, four stroke, SOHV

Capacity

493 cc / 30.1 cu in

Bore x Stroke

80 x 98 mm

Compression Ratio

7.0:1 (Optional 7.5 or 9.0:1)
Cooling System
Air cooled
Exhaust
Twin
Lubrication
Wet sump

Starting

Kick
Ttansmission
Three-speed with handshift meganism, medium ratio (BT) or close ratio (CT)
Final Drive
Chain
Gear Ratios
BT: 1st 10.3 / 2nd 6.9 / 3rd 4.6:1
CT: 1st: 8.4 / 2nd 6.2 / 3rd 4.6:1
Frame
Single cradle, steel

Front Suspension

Druid-pattern, girder forks

Rear Suspension

Rigid, spring loaded saddle

Front Brakes

Drum

Rear Brakes

Drum
Wheels
Steel, laced wire spokes
Tyres, Front and Rear
3.25 x 26" Dunlop
Racing option: 2.75 x 27"
Dimensions
Length: 2083 mm / 82"
Width: 889 mm / 35"
Wheelbase
1359 mm / 53.5"
Saddle Height
711 mm / 28"
Dry Weight
143 kg / 315 lbs
Racing: 141.5 / 312 lbd
Fuel Capacity
11.4 L / 2.5 Imp gal / 3.0 US gal
Oil Capacity
2.8 L / 5.0 Imp pt / 6.0 US pt

Top Speed

145 km/h / 90 mph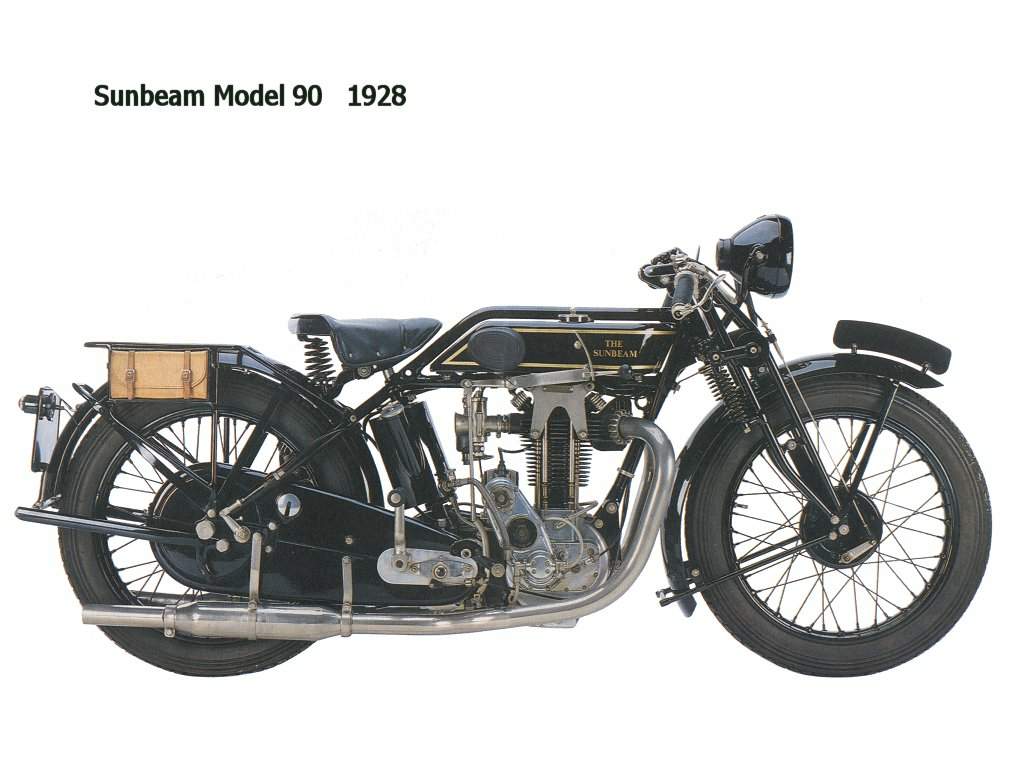 The best years of Sunbeam were in their early history. They built up a tremendous reputation for quality and finish and this was to lead eventually to the downfall of the firm. By 1928 Sunbeam had become part of the ICI combine but did not add very much to group profits so in came the accountants and much of the tradition had to go. More parts were bought in and slowly some of the quality began to evaporate.
Sunbeam had tried to develop an OHC racer but that proved to be unsuccessful: the camshaft Sunbeam that appeared in 1925 was seriously lacking in torque and power because of problems with valve timing.
The much more direct ohc mechanism necessitated a totally different valve timing, of which there was very little knowledge at the time. Factories like Velocette and Norton decided to carry on experimenting and finally got the knack, but Sunbeam returned to the pushrods.
The factory turned to advice to Harry Weslake, who discovered the importance of the right shape of port and the optimum direction of gas flow. On this then new technology Harry Weslake built a career as an engine consultant- the splendid XK Jaguar engine was one result, the excellent reputation of the Model 90 another.
The engine was internally much different from the standard machines, with highly polished I-section conrod, 7.5 : 1 piston running in a special machined barrel. The head had enormous port finning and hairpin valve springs.
The model 90 was very successful in racing for a number of years; in 1929 Charlie Dodson won the Isle of Man TT with an average speed of 73.5 mph.
At Monza the Senior TT was won with a Model 90 that lapped the circuit at 94 mph.
The last mode/ 90 was made in 1933 and was superceded by the .model 95