Bimota DB7R Diavolo Rosso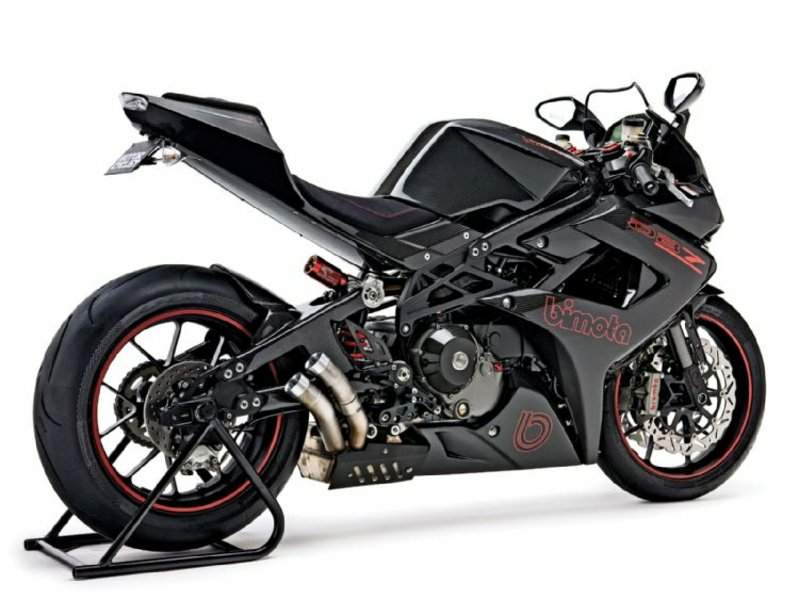 A stock Bimota in-of-itself is a special machine, and for some they are the epitome of motorcycle design. This leaves a high hurdle to improve upon, but Long Beach, California firm Artha Works Solutions felt up to the task. Taking a Bimota DB7R, the company spared no expense in taking the 1099cc Ducati 1098 motor and placing it into a carbon framed chassis. With a weight of 164kg (361 pounds) and 164hp of power on-tap, the bike achieves the golden 1:1 power-to-weight ratio. But if you want to get one in time for Christmas, you better be prepared to spend the $59,500 price tag.
For that pretty penny though, you get the only load-bearing carbon-fiber frame and swingarm offered for sale to the general public, along with a matching carbon-fiber fuel tank. The bike also has an integrated GPS system, that when activated overlays bike telemetry with circuit maps thus giving the rider a complete understanding of the lines they take, and what their Diavolo Rosso is doing as they lap their favorite 100 circuits.
A part of a larger luxury motorcycle experience, Elias Corey, President of ArthaWorks Solutions, explains that beyond the motorcycle the customer gets immersed in the buying experience of their choosing.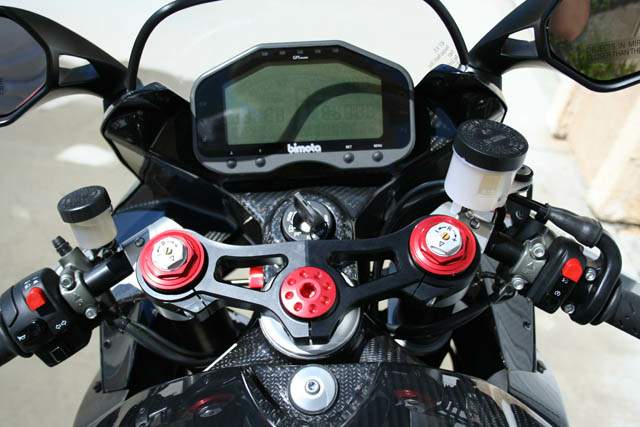 "We find out exactly what a customer wants from the bike and the buying experience, and then develop a program around that," Corey says. "I present five to seven design proposals. We go over component choices and what kind of experience they want. Would they like the bike delivered to their home, or would they like to go to Italy for a day on the track, see the factory, have lunch with the founder of the company and stay in a 17th century castle? We build the entire program and custom-tailor it for them. If they'd like, we sit down in a boardroom with an espresso or a glass of champagne and talk about what they like about Bimota. We had a customer who said he loved the bikes back when they were red and white but couldn't afford one. We delivered a DB7 that looks like it came straight out of the '80s."