Ducati 999R F03 Team Fila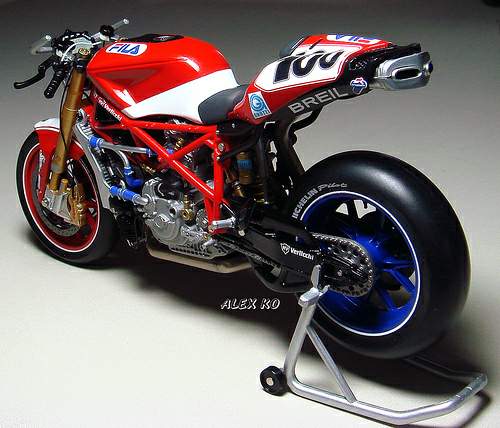 Neil Hodgson and Ruben Xaus spearheaded Ducati Corse's World Superbike Championship attack in 2003.

The 2003 season was the first time since 1994 that Ducati has competed with a totally new motorcycle in the World Superbike Championship. The previous model, the 916, which was introduced in 1994, has been incredibly successful and the various EVOlutions over the years to keep it competitive have enabled Ducati to win 8 Constructors' titles. The 916 won in 1994, 1995 and 1996, the 996 in 1998, 1999 and 2000 and the 998 Testastretta won the 2001 and 2002 world championships.