Vincent Comet 500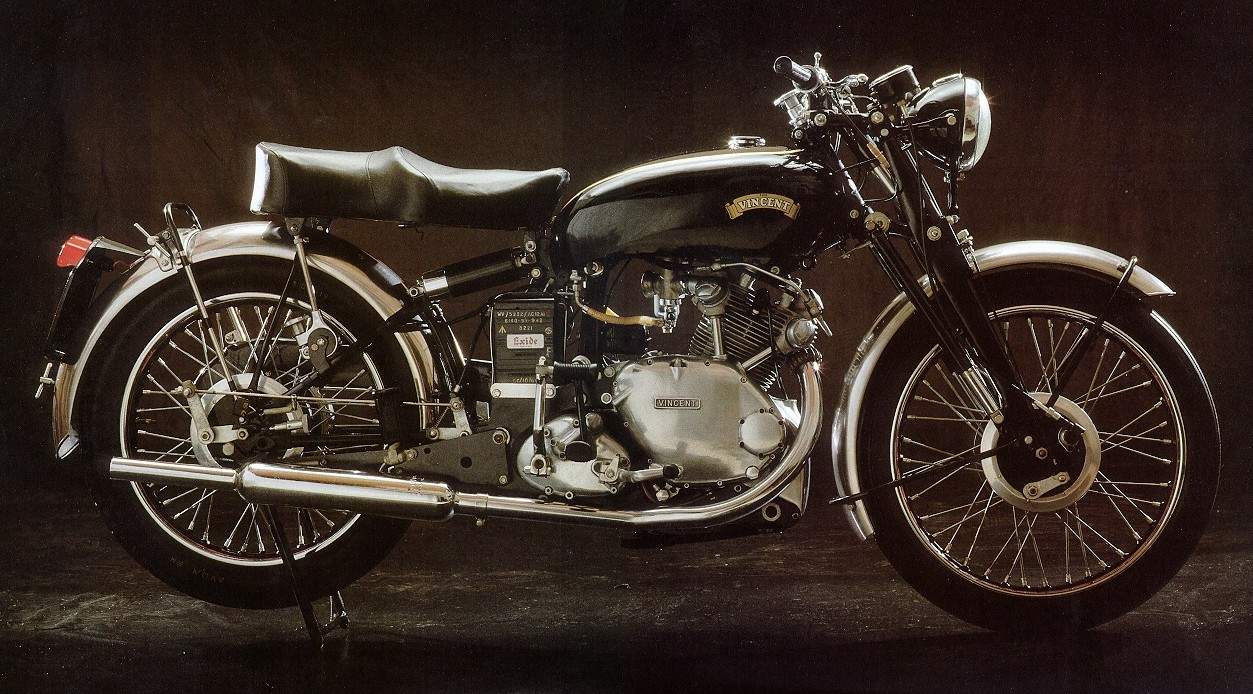 The Vincent Comet was designed and built at the Vincent works in Great North Road, Stevenage, Hertfordshire, England]. Developed from the Vincent Rapide by Australian engineer Phil Irving in 1935, it was one of four 499 cc single models. As well as the sports Comet, Vincent produced a TT racing model, the Comet Special (a TT model with lights) and the standard Vincent Meteor which shared many of the same cycle parts.
An unusual feature of the valve design for these motors was the double valve guides, and the attachment of the forked rocker arm to a shoulder between the guides, to eliminate side forces on the valve stem and ensure maximum valve life under racing conditions.
The prototype series A was refined and developed into a production model B but after World War II it was the development of the series C that represents the ultimate Vincent 500 cc single. A series D was actually designed and one was built at the factory.[2] Others had to be subsequently made up from spare parts as Vincent production ceased in 1955.