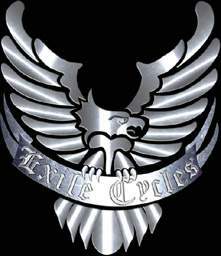 Russell Mitchell is the founder, president and design force behind Exile Cycles. He was born in a small farming village in England, where he fully expected to live out his life. However, when Russell graduated from the local university as a Veterinary Surgeon he was persuaded to take a job in London and life in the big city really opened his eyes. Within months he was fully immersed in the Glam-punk scene. A chance meeting at a charity event launched a side-career in modeling, and soon after Russell became the T.V. vet on the morning news. When a top Los Angeles model agency offered him a contract, he figured that he'd come to the States for a month or two, but (like every other Englishman) he never went back. Russell worked in L.A. for several years as a model and struggling actor before launching Exile Cycles in the gritty San Fernando Valley way back in 1995. These days Russell lives in the idyllic Santa Monica Mountains with his gorgeous wife Rachel and their three beautiful kids.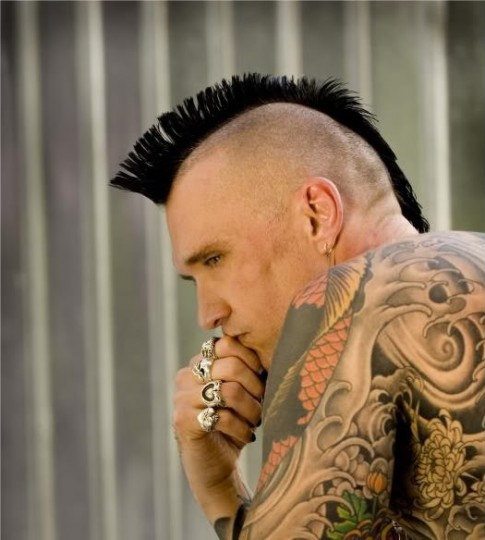 These 'ground-up' bikes are built from scratch using an Exile frame and Exile parts throughout. Other than engines, transmissions and some electrical components we make almost every component for a bike. Almost any of our 'models' can also be created as a Trike. It is possible to mix-and-match style components from different bikes so we can build your Exile your way. You might like a particular bike we have built, but you might want a Softail frame, or different bars, or turn-signals, or a foot-clutch, or whatever, on your machine. These are NOT the only bikes we can offer. We are always available to discuss a new project in great detail.

Your Special will come with an Exile VIN number and a "Certificate of Origin for a Vehicle" that your DMV (or equivalent) will use to issue title (unless you are a California customer). Alternatively, we can supply a separate 'Manufacturer's Statement of Origin' for the frame, the engine and the transmission.
Source Exile Cycles